Advertisement

Australia's Coach Justin Langer recently attended a virtual press conference where he said that the Aussies will go in with an unchanged side for the Second Test. As we know India and Australia are playing 4 Test match series in Melbourne Where Australia won the first Test match by 8 wickets. I think this is the reason why Australia is going with the same playing XI. This might be the best choice for them but India is not a bad team as they think.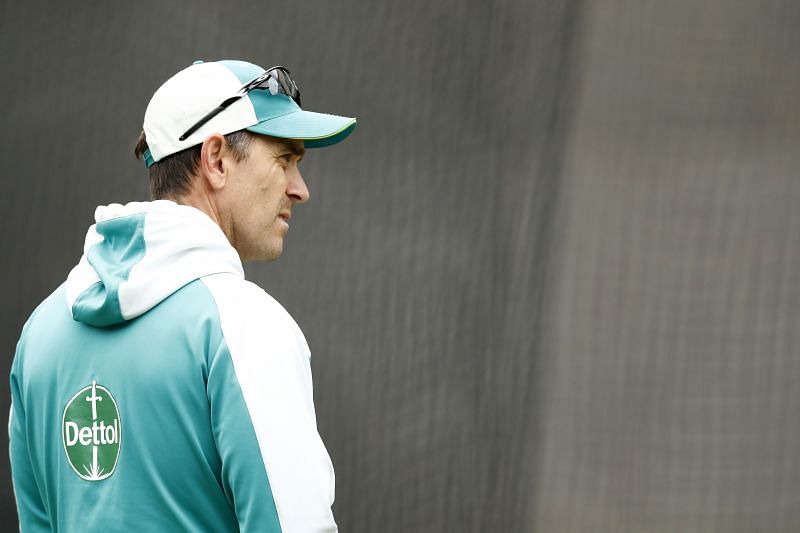 "I WOULD BE A PRETTY COURAGEOUS MAN TO CHANGE THE XI FOR THIS TEST MATCH AFTER THE LAST ONE. UNLESS SOMETHING HAPPENS OVER THE NEXT FEW DAYS, AND THEY CAN HAPPEN IN THE WORLD WE LIVE IN, WE'LL GO IN WITH THE SAME XI," SAID JUSTIN LANGER.
Australia won the first Test with ease without putting an effort to win.  Hence, the Aussies were expected not to make wholesale changes.
David Warner is not able to play In the 2nd Test:
David Warner the left-hander is yet to recover from his groin injury which he suffered in the limited-overs series against India. He might be replaced by Aussies which is an excellent batsman.
Justin Langer is excited about playing in Melbourne
Justin Langer said he is excited to play at the iconic venue. The Melbourne ground will also host a crowd of 30,000 for the upcoming Test Against India, The stadium even though it will not be at its full capacity due to Covid-19 restrictions.
"30,000 IS BETTER THAN NONE. IT WASN'T THAT LONG AGO, PROBABLY A FEW MONTHS AGO, WE WONDERED WHETHER WE WOULD HAVE A BOXING DAY TEST IN MELBOURNE. EVERY TIME I COME HERE, I PINCH MYSELF. IT'S JUST AN AMAZING STADIUM. THERE'S SO MUCH HYPE ABOUT IT, AND THE BOYS LOVE PLAYING HERE." JUSTIN LANGER ADDED.
Australia tries to win the 2nd Test match and they were going to play very hard from the start. Team India will also have the lowest chance of winning the match they were missing India's best player Caption Virat Kohli and Mohammed Shami for the rest of the series. Ajinkya Rahane will the new Caption for team India in the absence of Virat Kohli.