Advertisement

The goal of BalleBaazi's fantasy cricket is to help the users have the best fantasy sports experience possible. There will always be highs and lows, as you know, and fantasy cricket is no different. We blame the knowledge and skill element of online fantasy gaming when an underdog player plays a game-changing knock. As far as fantasy cricket is concerned, the risk is usually your best pick not performing as you hope and the game not going the way you planned, along with your dreams of earning huge real cash at the time.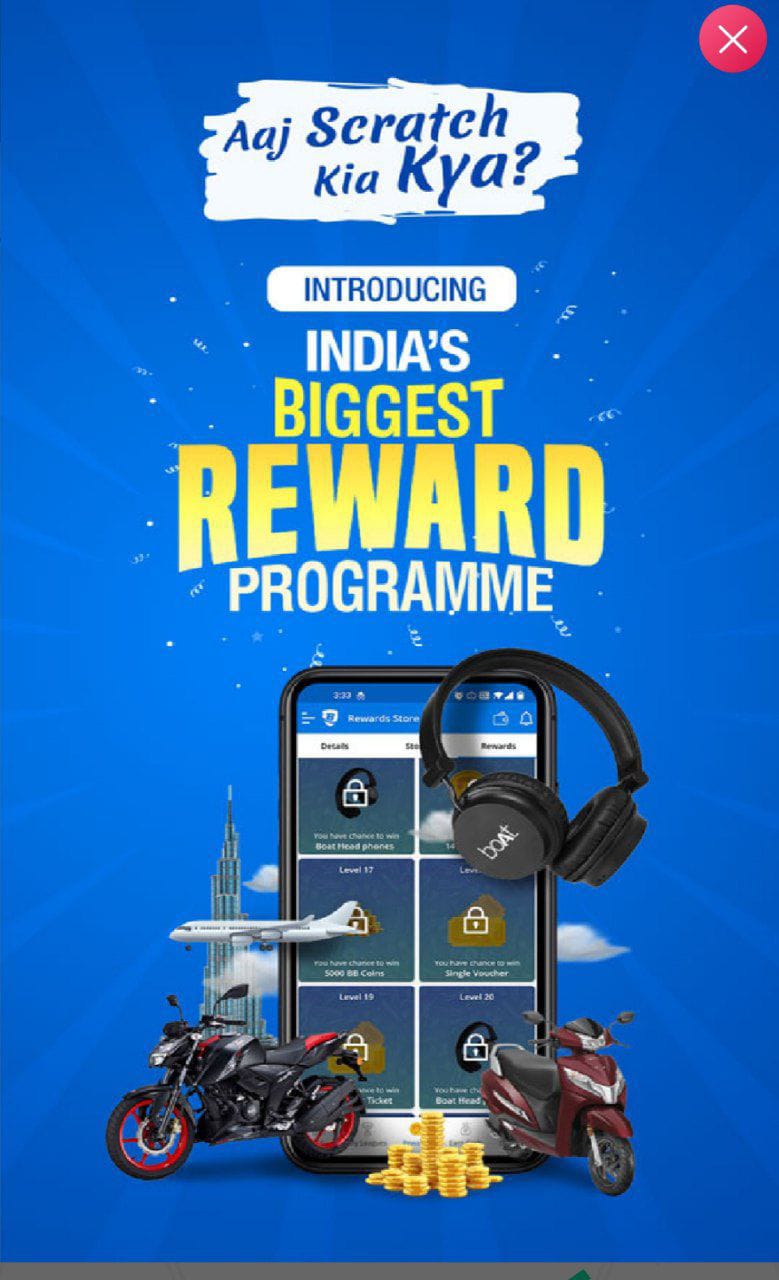 BalleBaazi boasts a group of intellectually gifted minds that look for all kinds of new ideas and the BB Crew has recently focused on removing risk as a factor in fantasy gaming. We recently also talked about the BalleBaazi NFCC
What Is BalleBaazi Reward Program??
The BalleBaazi Rewards Program offers fantasy sports enthusiasts a way to cheer themselves up. It is understandable that you are frustrated when you lose a match. The Reward Programme makes it unnecessary to sledge yourself in the mirror.
Whenever you lose a game, Ballebaazi will give you BB coins that can be used to buy exclusive merchandise from BalleBaazi like digital vouchers, promo codes, free tickets, and a hell of a lot more!
 BalleBaazi Reward Program | March 2022
Aa gya hai BalleBaazi ka March Reward Program structure.
Abb paao apne investments pr aur bhi behtar returns sirf BalleBaazi p voh bhi instantly.
Get Max Value in March 2022 | BalleBaazi Reward Program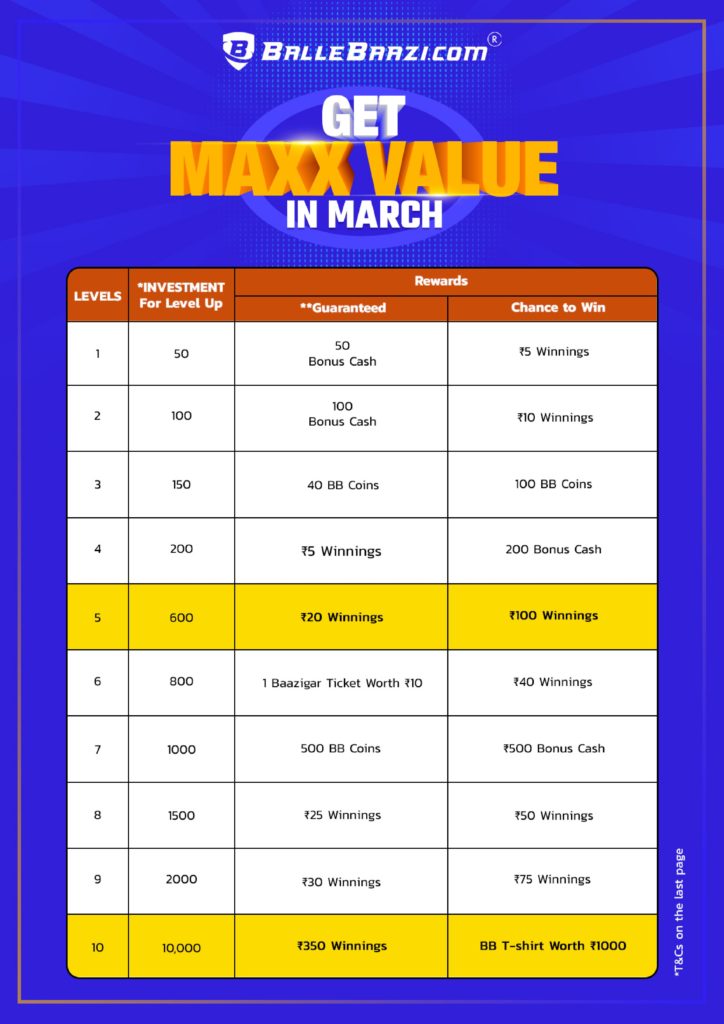 BalleBaazi Reward Program | Gold Levels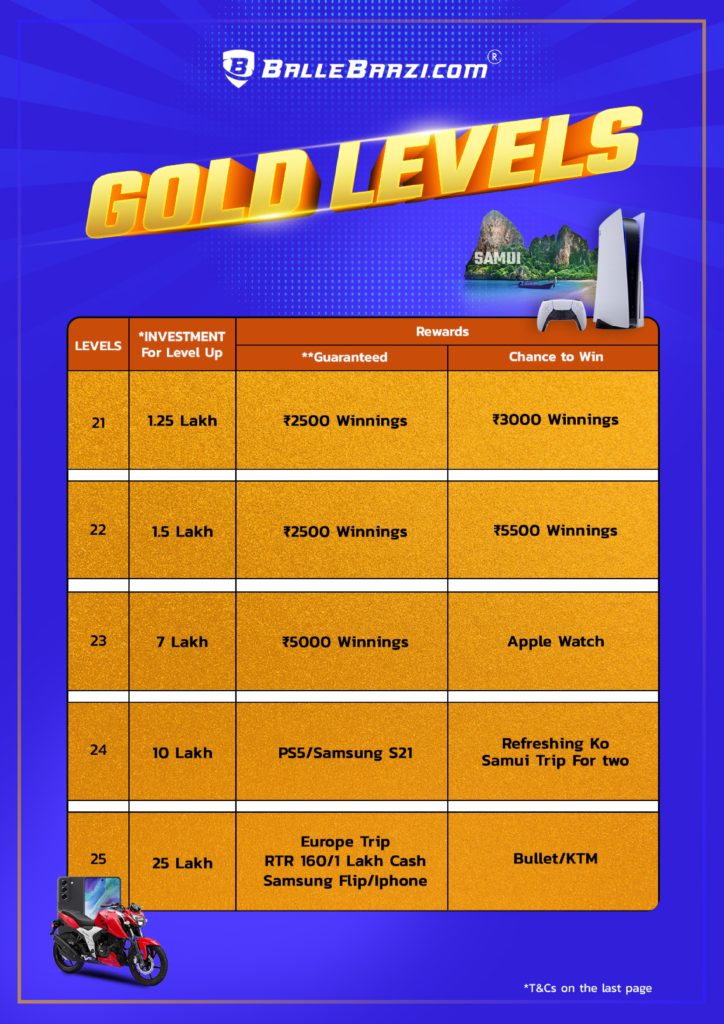 March 2022 | BalleBaazi New BB POKER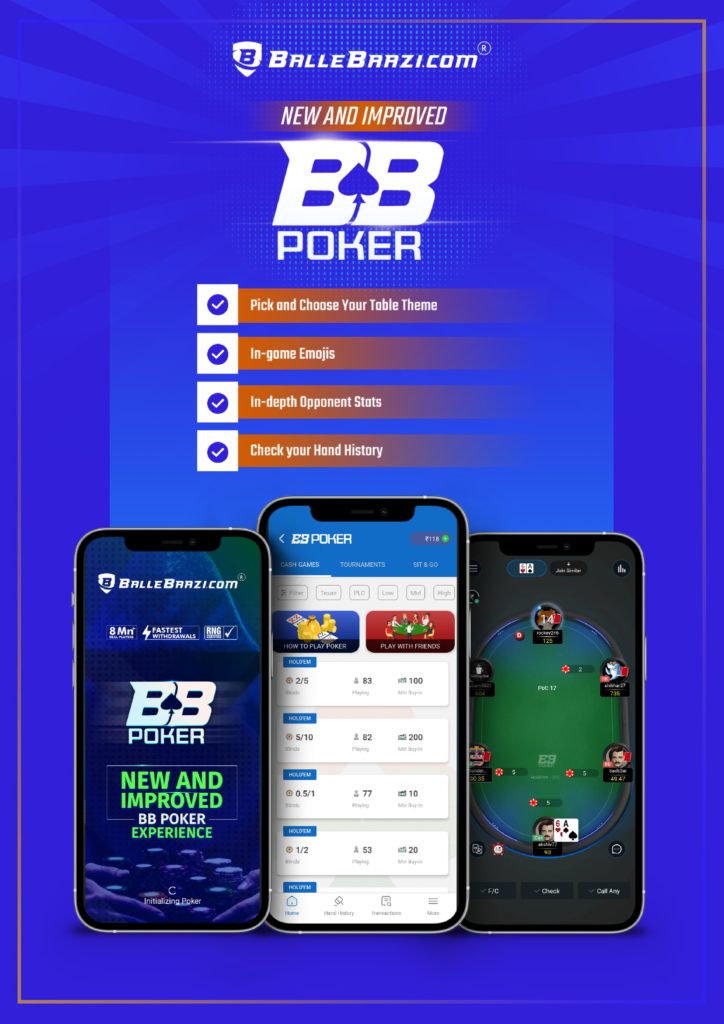 BalleBaazi 3.0 Coming Soon | Matc-Wise Leaderboard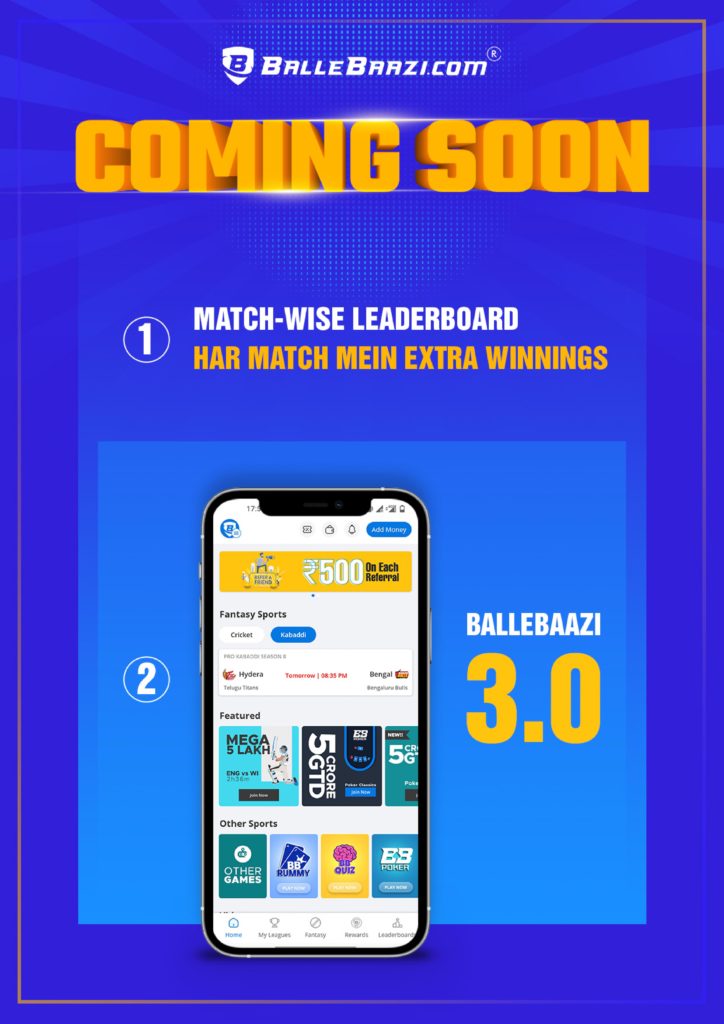 BalleBaazi Reward Program T&CsInvestment Level Up: More cash to be applied in joining leagues to level up. This is not the cumulative cash application. Baazigars will receive either ONE out of the 'Guaranteed' OR 'Chance to Win' categories as per the above criterion Eligibility: Users playing public cash Contest/Leagues in Cricket/Kabaddi/Football/Basketball will get level according to their investment. Only the contests/leagues will be considered in which result has been declared (Abandoned matches will not be considered) Only cash investment will be considered, the bonus will not be considered. Levels Reset: For each user, the Level increment will start from 1st Feb 2022 and Levels will reset on 28th Feb Midnight. All the cash winnings will be credited to the BB Deposit wallets of the users. Delivery Time: In case of Gadgets – You will receive the Prize/Gadget within 15 days of claiming the prize. Rewards received from scratch cards will be expired within 30 days (If not claimed)
Trips T&Cs
For the purpose of clarification and avoidance of doubt – For domestic Trips, Only the winner (1 Person), for international trip (Double occupancy) and no other person will get the benefits & the prize does not include any of your personal expenses and you shall be responsible for any additional expenses.
Domestic Trips are on a single occupancy basis. 3 Economy Flight Tickets; to and from (the Destination and the nearest airport to winner's city of residence)
You acknowledge that you do not have any medical, physical and/or emotional condition which can jeopardize your eligibility for participation in the Contest You acknowledge that the BalleBaazi shall not be liable for any mishap, injury, accident, untoward incident, physical harm of any nature, death, loss of life or limb, etc., caused to you, either before, during or after the collection of the Prize; or before, during or after the event; or while traveling to the event or return; and will not be attributed to BalleBaazi and BalleBaazi shall not be held responsible towards the same nor shall be liable to indemnify or make good any claim being raised against it, for whatsoever nature It is your responsibility to ensure that your Personal Information is always updated and accurate in order to be able to receive the gratification/notification in time All the trips are on a double occupancy basis. At the 25th Level, users will have a choice to claim one of the
Rewards from the list i.e., 1 Lakh Cash, Europe Trip, RTR 160, Samsung Flip, iPhone. 8 Only Hotel Stay & breakfast during the stay will be facilitated as specified by BalleBaazi. Any other expenses or
charges will be borne by the participants
There shall be no taxi/ vehicle facility for the local travel at destination 10 RT-PCR fee if required will be borne by you and BalleBaazi will not bear expenses for the same. 11 The winners of this Trip will have to sign an undertaking before accepting this prize
How To Take Benefit From The BalleBaazi Reward Program?

1. First of all Download the Ballebaazi app if you haven't.
Download BalleBaazi App
2. Now open the app and play fantasy sports as you normally do.
3. Whenever you lose a match you will receive some BB coins for that.
4. At the top left corner, the coins credited to your account will be displayed.
5. Now use your coins to buy exclusive merchandise and vouchers from the BalleBaazi app.
Note: The digital voucher can take 6-7 working hours to show in your account. Also, the users can redeem the same reward again only after a span of 30 working days