Advertisement

Current ICC Players Rankings For Test Batsmen 2020
We all know that Test series are for 5 days and it is too hard for players to keep themselves fit for 5 days. It is sometimes exhausted, but still, players do it and win the games. Well, when it comes to performance, the test series performance is very much crucial in comparison to other matches because it tests the patience, fitness, readiness, workaholic attitude of the player. During the test series players definitely gets the rest during the night, but it is still exhausted because they have to keep them ready for the match they cannot feel tired.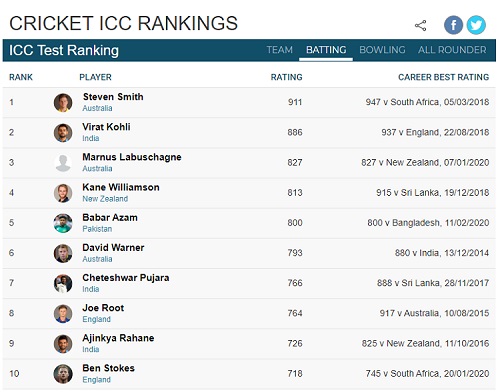 Also Read: Current ICC Players Rankings For T20 Batsmen 2020
Today we are going to know about such players who play best in ICC Player Rankings for Test Batsmen of 2020. Here we are going to know about the 2 types of rankings. The all-over rankings and the batsmen's rankings.
Advertisement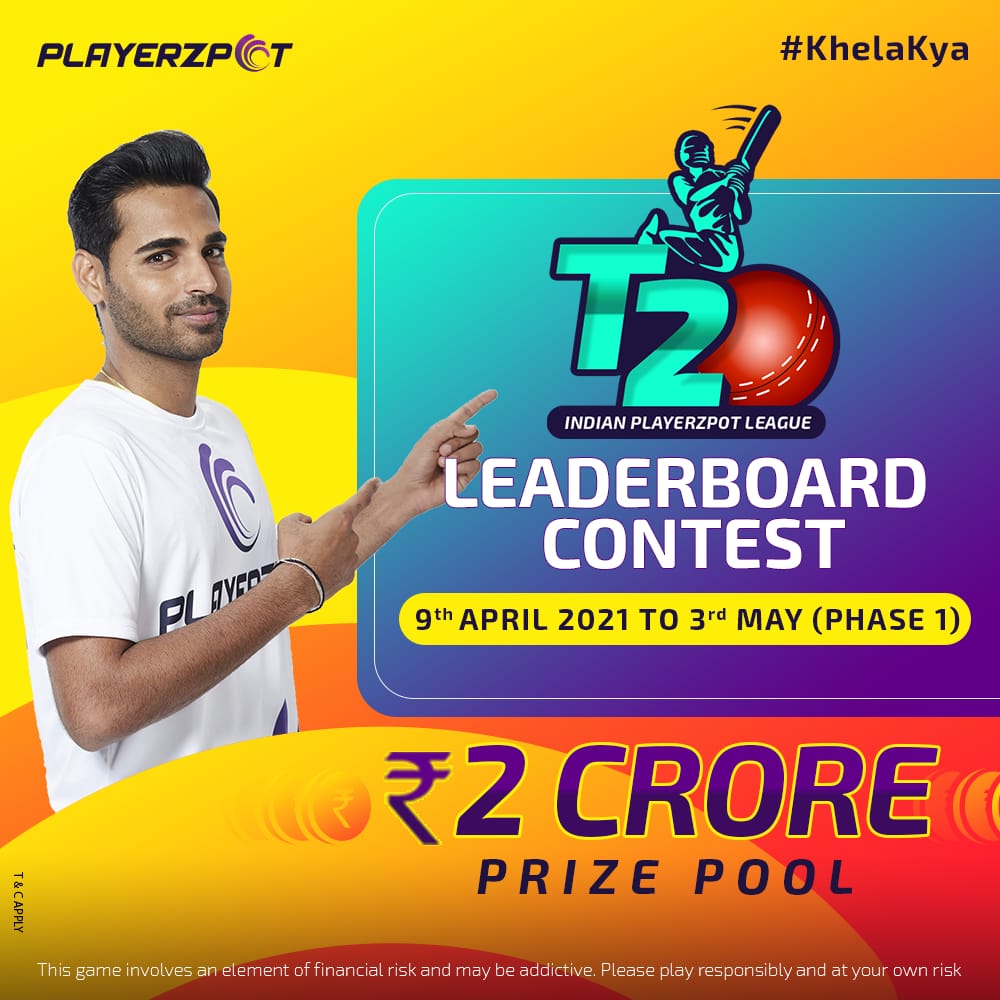 | | | |
| --- | --- | --- |
| Rating | Rating | Career Best Rating |
| Steven Smith (Australia) | 911 | 947 against South Africa |
| Virat Kohli (India) | 886 | 937 against England |
| Marnus Labuschagne (Australia) | 827 | 827 against New Zealand |
| Kane Williamson (New Zealand) | 813 | 915 against Sri Lanka |
| Babar Azam (Pakistan) | 800 | 800 against Bangladesh |
| David Warner (Australia) | 793 | 800 against India |
| Cheteshwar Pujara (India) | 766 | 888 against Sri Lanka |
| Joe Root (England) | 764 | 917 against Australia |
| Ajinkya Rahane (India) | 726 | 825 against New Zealand |
| Ben Stokes (England) | 718 | 745 against South Africa |
As you can see the list above the Australian players are more fit and comfortable with the test series matches. We can say that the Australian players can play long term innings in comparison to other players in other teams. Well, India captain Virat Kohli took 2nd position, and 2 more Indian cricket team players are on the list. So there is a fierce competition between the Indian and Australian players that we already saw on previous matches.
Also Read-
Many times Indian Cricket Team loses against Australia, and when Australia wants to create the world record, the Indian Cricket Team broke their dreams. Well, all the things are just part of the game, but the leaderboard is exciting. Well, England is all on his way to compete with India and Australia on the test series. It will be fantastic to play with such amazing players and cricket lovers get so much fun from this.
We think that more test series will bring more efficient players. The other team members, cricket lovers, will be proud of their work. The current ratings are like this, and we hope that players will play more and earn more. As they play more they'll also get more love from the people. Mostly cricketers play this game for the love of the people.
You may also like-
Conclusion:
As you make your country proud, people will be going to love you back no matter what happens. Your hard work always comes out positively. So we wish all the players are excellent luck for their work and all the cricket lovers still support the unique and hardworking players ever.
Category: Cricket Topics