Advertisement

Paytm Money Review:Paytm Money Limited commonly known as Paytm Money is a Bengaluru based discount broking firm that was established in 2017. It is India's largest and leading digital goods and mobile services platform. Paytm Money works under Paytm so if you want to know about Paytm Money then you must know about the Paytm application before.
Now Paytm is an Indian multinational technology company that deals in digital goods and online mobile services. There are a couple of Paytm applications out there on Google play that works under Paytm Co. These are the applications that work under Paytm; Paytm Mall, Paytm Money, Paytm Business. Paytm is an RBI approved Indian e-commerce payment system that offers their user experience a safe and secured payment mode.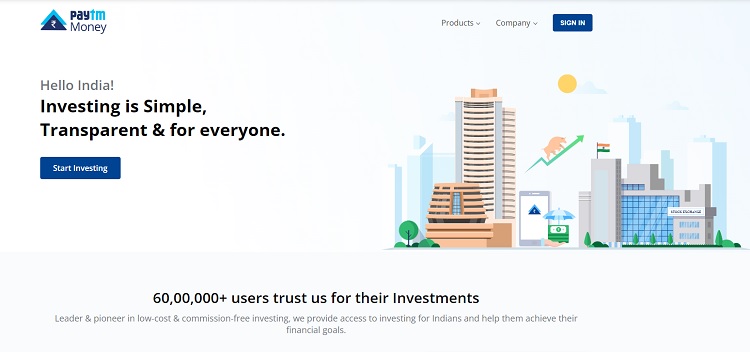 If you want to know all about the Paytm Money app then you've visited the right place, in this article, we are going to tell you all about the Paytm Money app. So shall we start?
| App Download | Download Paytm Money App |
| --- | --- |
| Annual Platform Fees | Rs. 300/- per annum |
| Digital KYC Charges | Rs. 200/- per annum |
| Call & Trade Order | Rs. 300/- per executed order |
| For Complete Charges | Check Here |
All About Paytm Money | Paytm Money Review
Paytm Money is a Securities and Exchange Board of India (SEBI) registered stockbroker and an Investment Advisor. Paytm Money initially started as a direct mutual fund investment platform and now it became India's largest and leading goods and mobile platform. At end of the 2020s, Paytm Money spread its product offering by including a pension scheme, Equity trading, IPO investment, ETF's, and digital gold.
Lately, the company developed its trading platform by launching F&O trading services. Paytm Money is one of the best stockbroker and investment apps that offer competitive charges for trading with free Equity Delivery trading.
Paytm Money has its own trading platform that is called Paytm Money (web and mobile trading applicant) that offer an integrated trading experience to its investors. It is one of the safest and most secured trading platforms that offers bank-level data security. Paytm Money is an online discount broker and trading application, it doesn't offer and tips or suggestions on investment and trading but because of being a SEBI registered Investment advisor, it does offer advisory services in the form of investment.
Paytm Charges On Stocks and Intraday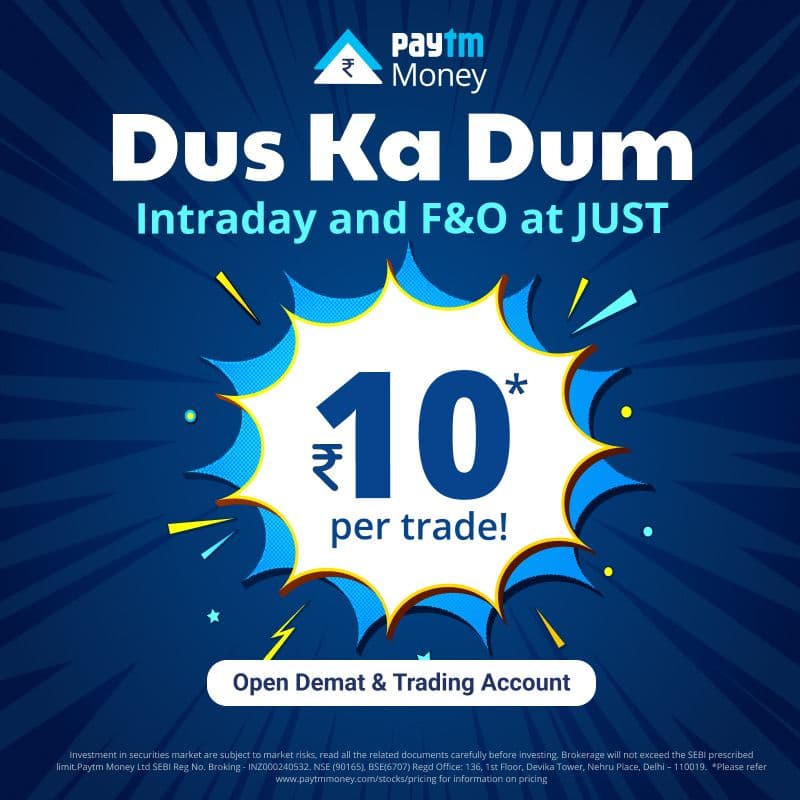 ₹10/order* on Intraday and F&O
Zero Delivery* Brokerage
₹10/Stock* on Margin Pledge
Paytm Money Online Account Opening
Paytm Money is an online trading and investment platform so it only allows access to the customers who want to create an online account. It is so easy to create an account in the Paytm Money app, all you need to do is just sign up by entering asked details, creating an account in the Paytm Money app is totally paperless work. The Paytm Company charges Rs.200 as account opening charges with zero cost maintenance charges.
To open a trading and Demat account in Paytm Money, you need to install Paytm Money mobile app or register yourself as a new user on the company website and complete the signup process.
* Paytm Money is an online trading and investment platform with one branch so it doesn't allow an offline account.
Pros and Features of Paytm Money App | Paytm Money Review
It is a simple and effective trading app that allows you to trade from anywhere.
Simple pricing platform with the cheapest trading charges.
It offers free equity trading delivery.
Zero maintenance charge.
It allows you to open a digital account instantly.
The app contains Inhouse Brokerage Calculator.
It offers you a lot of options such as; option to invest online in digital gold and NPS along with stocks, derivatives, and MFs.
It is a direct Mutual Funds platform that helps you to earn an extra 1% return.
It offers Mutual Fund Investment Advisory Services.
100% paperless work.
Cons and Drawbacks of Paytm Money App | Paytm Money Review
There's no branch of Paytm out there, all you got is digital work.
Margin funding service is not available.
It does not serve Margin against shares either.
It does not allow an NRI to have a trading account.
There's is no such facility as unlimited monthly trading plans.
Also Read: Rummy Passion Apk Download, Review, Bonus, Play Rummy
Frequently Asked Question
1. How does Paytm Money works?
Paytm Money is a low-cost online trading app that charges Rs.200 for account opening and has zero maintenance charges. Paytm Money does not provide tips or recommendations for stocks but it does provide advisory services for Mutual Funds.
2. How much money does Paytm Money charge for trading?
Paytm Money is a low-cost trading app and so it sometimes charges 0.01 to more (depends on your order) sometimes it doesn't charge a single rupee. Here an investor will have to pay other transaction charges like STT, exchange transaction charges, GST, Stamp Duty over and above the brokerage.
3. How to invest money in the Paytm Money app?
To invest money in the Paytm Money application you need to first install the app or open the official website and then create a trading and Demat account with Paytm Money. Once, your trading and Demat account are created you're now ready to invest, you need to login into your account and start investing.
4. What is the trading platform offered by Paytm Money app?
Now Paytm Money offers a possessory trading platform to the investors that are known as Paytm Money. Paytm Money trading platform is available on both the web and as a mobile app. Paytm Money also offers call and trade services to its investors.
A) Paytm Money Trading App
Paytm Money app is a mobile application that works under the Paytm Money trading platform that is available for Android and Apple smartphones.
B) Paytm Money website
Paytm Money website is an online trading platform that allows you to experience web-based trading. It can be accessed from any laptop, computer, desktop or phone that has a web browser installed on it.
Also Read: Top 14 Free Paytm Earning Apps
Conclusion | Paytm Money Review
Here we have described all about the Paytm Money application if your find this article helpful then kindly share your experience with us in the comment section. Kindly share it with the needy ones.