Advertisement

SmartCoin Loan App: Want a loan for your education, business, house, property or other personal uses?  Smart Coin is such a platform which will help you financially using the technology. With Smart Coin, you can easily get a loan using only your mobile phone, anytime and anywhere.
Try- Top 10 Best Online Loan Apps In India To Get Instant Real Cash
Now, you can get an instant loan for yourself without roaming around the banks. Take your phone and follow some simple steps, your loan amount will get instantly transferred into your bank account.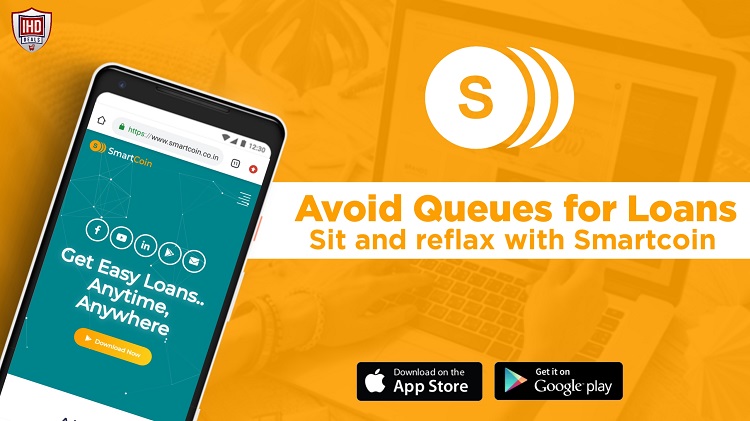 Smart Coin Key Features:
Get instant loan anytime and anywhere from your mobile phone.
Download the mobile application from Play Store for Android OS.
No need for filling 100s forms and documents.
Get loans for your business, property, education, travel, etc.
Completely digital platform, so paperwork required.
Just internet connectivity and a mobile phone and you are good to go.
Very fast approval process.
Only a few simple steps to get the loan instantly.
Repeat loans facility is also available.
High-end technology like machine learning and data science is used for data security.

Advertisement

Easily follow the latest news and updates through the social media platform.
The automated method of credit.
The mobile application is personalized depending on the individual customer.
The application is easy and convenient to use.
You need not pay any collateral charges.
What Is Smartcoin Loan App All About?
SmartCoin is a loan based app which provides various type of loans and personal loans to any individual who is in need of some urgent cash. Till now, SmartCoin has disbursed more than 300,000 loans to its 100,000+ users. SmartCoin gives you a loan based on your CIBIL score and bank statements.
Join Our Telegram Deals Channel To Recieve Shopping Offers
What Documents Are Required For Taking Loan In Smartcoin?
You will be asked to submit several documents like identity proof so SmartCoin can evaluate your risk profile.
PAN card
Any ID proof such as Adhaar card, Voter ID, Passport or Driving License.
A statement of bank describing the last three months salary or income.
A canceled cheque of the bank same salary bank account.
 Smartcoin Eligibility For Applying Loan?
Any working professional or salaried person is eligible for a personal loan in SmartCoin.
Even if you are self-employed, you can join it.
The individual should be above 21 years of age.
The applicant must be a citizen of India.
The minimum monthly income should be Rs. 20,000.
How To Get Instant Loan From Smartcoin?
Download the mobile application for Android OS directly from Play Store or visit the official website smartcoin.com and download from the option available.
Fill a registration form with all your personal and professional details.
Upload the documents asked for such as identity proof, address proof and PAN card for income verification.
Fill up your bank account details in which you want your loan amount to be transferred.
Now, select the type and amount of loan options available.
Apply for the loan you want.
The approval will take only a few minutes.
And this much easy was the process.
How To Repay The Loan Amount?
As far as the repayment is concerned, you can clear your dues anytime during the loan duration. You won't be charged any pre-payment penalties either.
Types Of Loans Available On SmartCoin
Listed below are the quick loans you can apply for:
Medical loan
Loan for EMI
Loan for utility bills
Instant online loan
Early salary loan
Travel loan
Small business loan
Bike loan
Smartcoin Customer Care Details
For any assistance Regarding Repayments etc contact SmartCoin on [email protected]
Email: [email protected]
Technologies used in Smart Coin:
Hawk for ID engine which will generate the accounts on the application.
Vision for Document engine which tracks and keeps all the uploaded documents by the customers.
Pockets used for Capacity and income engine to keep a record of the income details.
Matrix for Network engine used to create and watch the network being followed for data transfer.
Oracle is used for the internet engine.
Columbus is used for the continuous engine builder.
SmartCoin Loan App Review Final Verdict 
As per my opinion and experience of using this app, I can surely give an assurance about the security and authenticity of it. I have personally used it and I am a satisfied the service. According to other customer's reviews, this website has started initially with low loan amounts, but now they have increased the loan amounts.
According to me, they take very less time for approving the loan amount. For your satisfaction, you can also get clear views about the company's profile through news provided on the website itself.