Advertisement

Top 10 Sports Website In India
Sports sites mainly work as an update center, whereby the sports events are being posted to keep the general people updated. To achieve this goal, there was a need for creating a website whereby all the news and the updates will be merged. Therefore, I do recommend you to the following websites below, which will be vital and will keep you updated concerning all the sporting events. Recently we talked about the Best Fantasy Cricket Apps and in this post, we will tell you the best sports websites in India.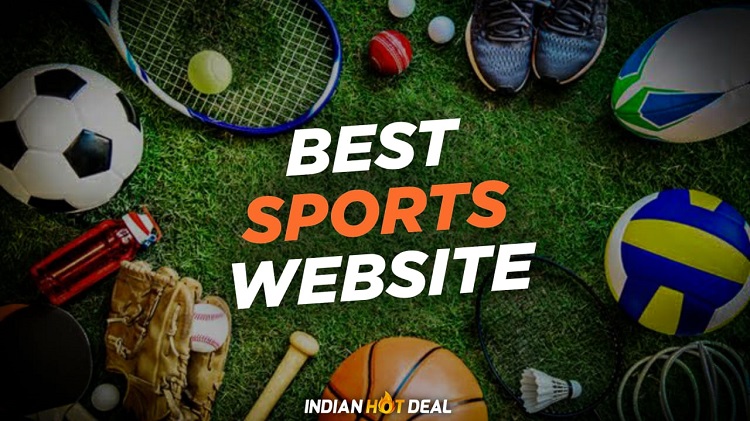 Below are examples of the Indian's best websites that will be helpful when you will need the sporting updates. The sites are ranked according to their visitors, frequent visits, and information provided in those sites. They include;
You May Also Like-
List Of Top 10 Best Sports Website In India
1. ESPN CRICINFO
Advertisement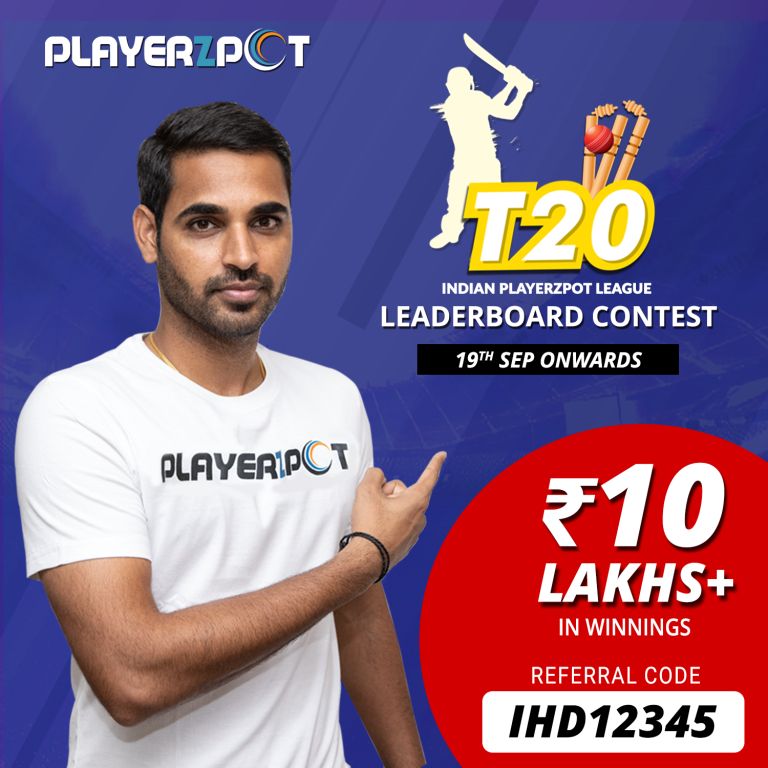 This is the most-watched sports website in India during the cricket season. The sites enable one to stream cricket matches online, and one can check the match result online at this site. It also provides news live ball by ball coverage from with cricket matches done by the best cricket writers in the world.
This is a perfect site for the cricket enthusiasts to get updates of cricket news. These sites can be accessed by browsing using phones, laptops, and computers.
2. Hotstar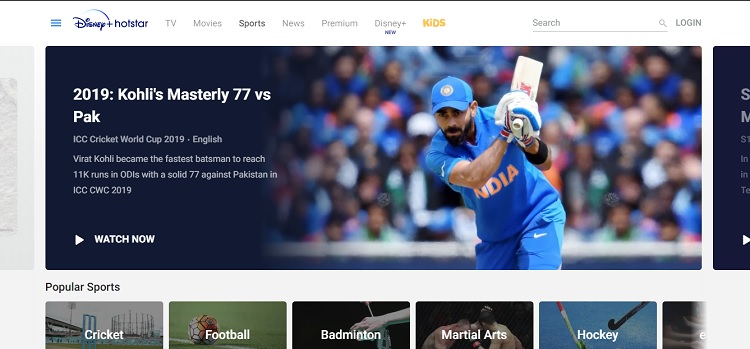 Hotstar is one of the most visited sites in the Indians online destination. It provides offers in coverage of live matches of the world's most advanced sports, live scores, commentaries, highlights being done by the best analyst from around the world. Using Hotstar site, one can check the latest updates of popular sports like cricket and tennis games. Apart from sports Hotstar is focusing on its original web series and entertainments.
Also Read-
3. Sony Sports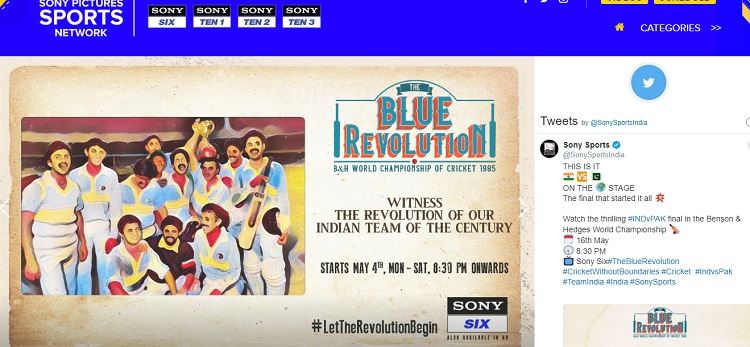 This sports site is owned by Sony Pictures Sports Network, which is Indians leading television, media, and entertainment company. Currently, Sony has many channels for each type such as sports, entertainment, fashion, movies, and much more.
4. CRICBUZZ.COM
"Cric" is a short form of cricket, this website is situated in India and mostly covers sporting events of the cricket. Therefore this website is exclusively for cricket games, highlights, and news. I like the Cricbuzz User interface, its lite, and very user friendly. For any kind of cricket news, you can trust on cricbuzz. It is an awesome website that gives all the information regarding cricket.
5. NDTV SPORTS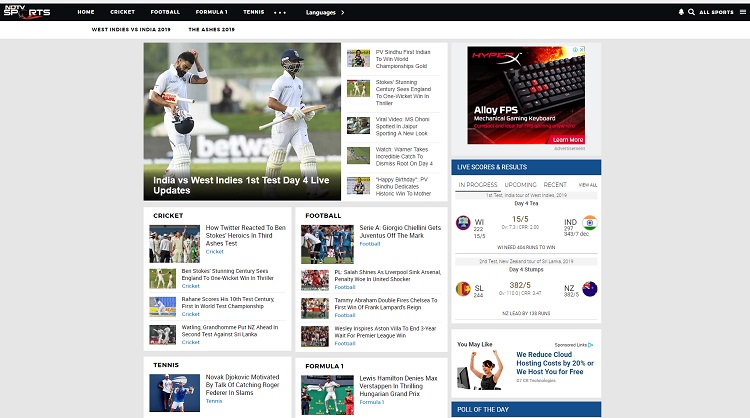 Sports.ndtv.com is one of the top sports sites in India. The station is owned by NDTV news channel which is a pioneer in Indian's news television
NDTV is the most-watched and the most credible and respected news in India. In terms of news, movies, coverage in sports news, and tech news.
You will get all the cricket information with the post by post easily on NDTV sports. The UI is pretty smooth and eye-catching. For any information regarding any type of sports event, you can trust in ndtv sports.
6. ICC CRICKET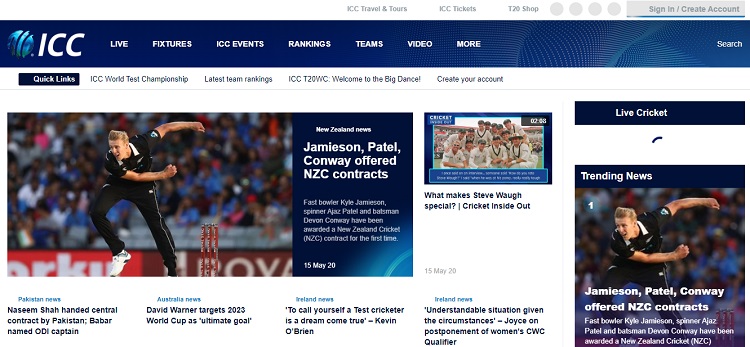 International cricket council, do deliver cricket games all over the globe by providing updates on the global game. You can browse this site online on your laptop as well as on mobile. Icc cricket is the official website for all the international cricket matches. You will get all the information on ICC events, rankings, teams, videos, and much more. One of the eye-catching features I found on this website is that you can see player bio with well-structured details.
7. OLYMPIC.IND.COM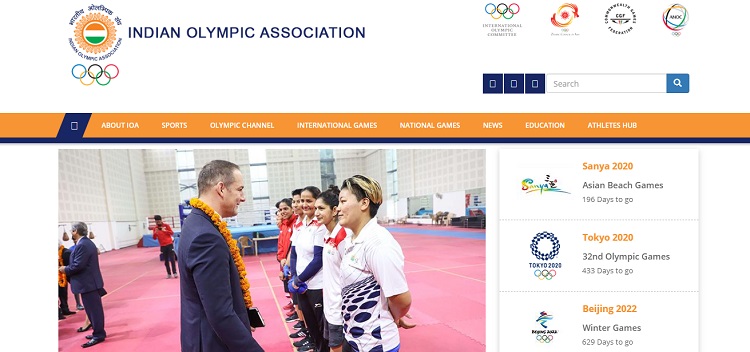 This website is a dedicated Olympic India corporation. It provides the history of the Indian's Olympic medalists. Owned by the Indians Athletes in the Olympics. It updates the latest information about the Olympics. For any kind of Olympic news, you can trust on this website.
8. YAHOOSPORTS.COM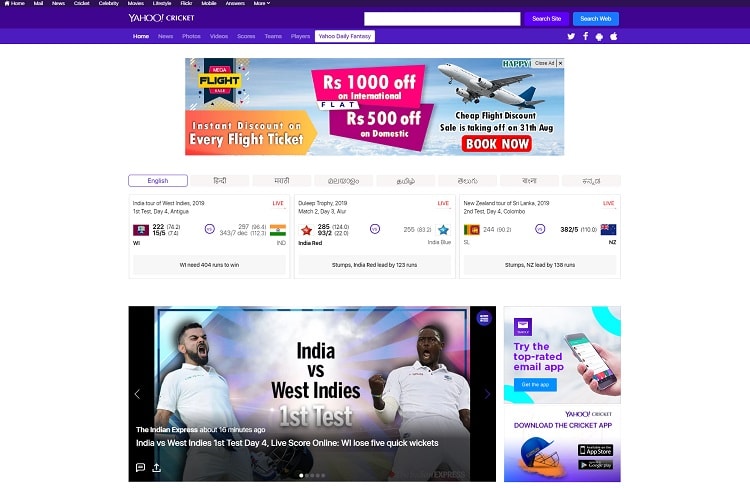 Yahoo Sports is one of the top 10 sports sites in India launched by yahoo. It receives a majority of its information from STATS, employs various writers, and has team pages for teams in almost every North American sport. It is one of the old websites with all the information about sports events and matches.
9. SPORTSKEEDA.COM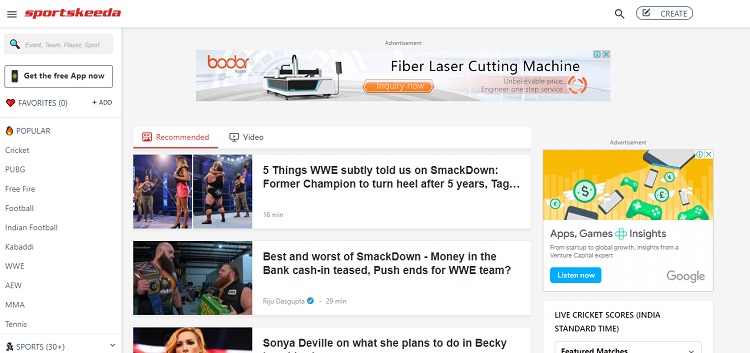 Sportkeeda is one of the trending websites that provides all the latest information about popular sports such as cricket, football, volleyball, baseball, etc. It's among the top popular websites in India. SportsKeeda mainly focuses on indigenous sports in India.
For any type of latest information on sports events, you can visit SportsKeeda.
10. TOI SPORTS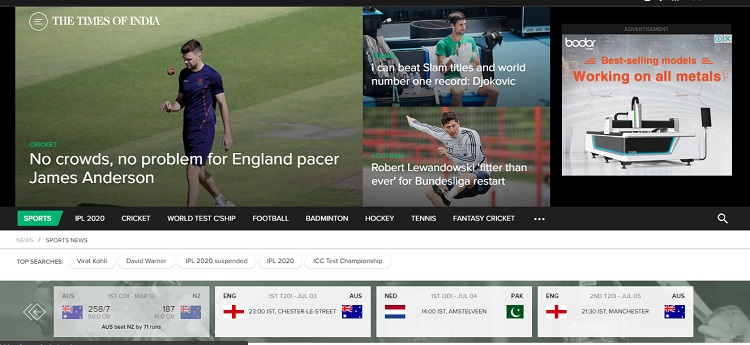 It is among the top ten sports sites in India which provide sports news through time internet (Indian's largest media and entertainment group). It also provides all the latest information and news happened worldwide. You will easily get all the information regarding cricket, IPL, World cup, Football, Badminton, Hockey, Tennis, and Fantasy Cricket. The UI is pretty clean and well structured. Users will surely like this website.
You may also like-
Conclusion
With thorough research done to give you the best knowledge from this article, I do hope the article has fulfilled whatever you have been looking for. If you have any queries and suggestions regarding this post feel free to ask us in the comment section.