Advertisement

TCI vs TDG Dream11 Team Prediction Pre Info
TCA Indians and Taiwan Dragons will face each other last match of Day 2 of the Taipei T10 league. TCA Indians will take the field for the second game of the day and their third overall in the tournament, whereas Taiwan Dragons will play their first match against TCI Indians.
Taiwan Dragons would like to start their tournament with a victory and are well equipped with a few quality all-rounders who can change the flow of a game at any given moment.
On the other hand, the TCA Indians looked the most impressive team on the first day of the tournament. The team ran riot against the Titans and won the first match by three runs. They would look to recreate a similar performance on the second day as well. A victory for TCA Indians could exponentially increase their chances of qualification in the next round.
Advertisement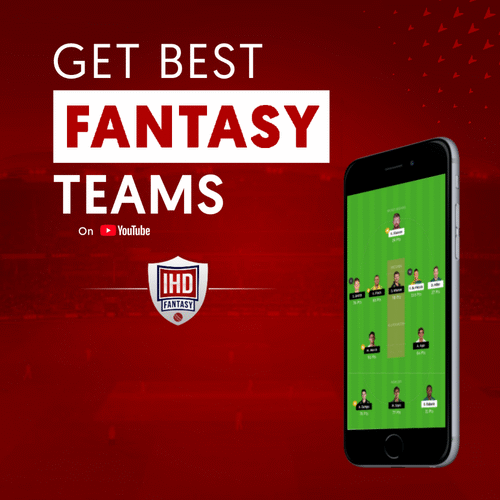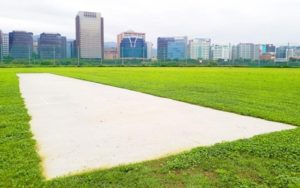 TCI vs TDG Taipei T10 2nd Match Details:
When: 26 April 2019, 1:00 PM
Where: Yingfeng Ground in Songshan District
Where to Watch: The game is live streamable on SportsTiger App
Weather Conditions at Yingfeng Ground in Songshan District
The weather forecasts haven't been great for the match. Heavy rains have been forecasted for the game, and we could see a curtailed match. The temperature will be around 22 degrees Celsius, whereas the humidity will hover at around 87%.
Pitch Report TCI vs TDG
The pitch at Taipei is a synthetic one that would not assist the bowlers under any circumstances. However, the line and length of the bowlers prove pivotal in such games, and a slow outfield could game batting difficult for the batsmen. The team winning the toss should prefer chasing.
TCI vs TDG PSL 2020 Squads
TCA Indians: Ajay Gupta, Amit Kumar Bedaka, Girish Hiranandani, Jaysiva Ganesamurthi, Kishore Krish, Krish Veera, Krishnendu Chatterjee, Manoj Kriplani (C), Murugan Subramani, Neeraj Singh Patel, Partheeban Chinnamuthu, Praveen Kumar Chittem, Sudip Kumar Sinha, Vivek Hegde, Vivek Kumar Mahato.
Taiwan Dragons: Adam Hopkins, Arul Arjun, Ashutosh Tiwari, Asif Hameed, Athula Senadeera, Atif Khan, Bivan Singh, Chetan Pundora, Jack Snart, Josula Rishi, Marlan Samarasinghe (C), Mohammad Rajiuddin, Rahul Nautiyal, Rajat Kumar Singh, Romil Kothari, Sachin Padghan, Santosh Yadav, Trideep Kumar.
TCI vs TDG Probable Playing XI Prediction For Today Match Dream11 Team
TCA Indians Playing XI: Amit Kumar Bedaka, Vivek Hegde, Murugan Subramani, Neeraj Singh Patel, Girish Hirnandani, Jaysiva Ganesamurthi, Manoj Kriplani, Vivek Mahato, Ajay Gupta, Partheeban Chinnamuthu, Krishnendu Chatterje.
Taiwan Dragons Playing XI: Asif Hameed (WK), Athula Senadeera, Rahul Nautiyal, Bivan Singh Waraich, Chetan Pundora, Marlan Samarasinghe (C), Arul Arjun, Romil Kothari, Adam Hopkins, Ashutosh Tiwari, Santosh Yadav
Key Players For Today's Match:
Muhammad Mujahid
Rajesh Mehta
Muhammad-Amjad Zafar
Nirav Shah
Captain and Vice-Captain Selection for today's match:
Captain: Amit Bedaka, Murugan Subramani, Marlan Samarasinghe
Vice Captain: Jaysiva Ganesamurthi, Adam Hopkins, Vivek Hegde
TCI vs TDG Players to Watch out:
TCA Indians:
Amit Kumar Bedaka
Murugan Subramani
Jaysiva Ganesamurthi
Vivek Hegde
Taiwan Dragons:
Adam Hopkins
Marlan Samarsinghe
Athula Senadeera
Santosh Yadav
Winning prediction for Today's Match
The 6th game of the season could prove to be one of the tightest fought games of the tournament so far. Both the teams are well equipped to win the games and possess some of the hardest hitters of the ball in the tournament.
However, the experience of TCA Indians to play on the ground could prove to be the tipping point. The game will be the third one for TCA Indians on the same ground, whereas Taiwan Dragons will play their first match and could take time to adapt to the conditions. Indian Hot Deals back TCA Indians to win this game.