Advertisement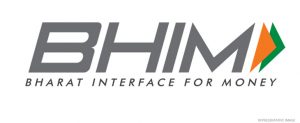 BHIM UPI App Information: All Details & Features About BHIM App, Here Is The Full Post About BHIM App – What Is BHIM App, How To Use BHIM App, Were To Use BHIM App And How To Download The BHIM App.
Before, Telling You About BHIM UPI App Information, Many Of You Have Heard The News And Seen The Ads On BHIM App Launched By Narendra Modi (PMO India). Guys In This Post We Will Let You Know About All Information About BHIM App. Scroll Down To See All Info About BHIM App.
Also, Check :
BHIM UPI App Information & App Link:
| App Name: | BHIM UPI App |
| --- | --- |
| BHIM Android App: | Download Now |
| BHIM iTunes App: | Download Now |
| Sign-up Bonus: | Rs.50 ( For First 3 Transaction ) |
| Referral Bonus: | Rs.50 Each |
| Refer Code: | 9644592014 |
| More UPI Referrals Offers | Click Here |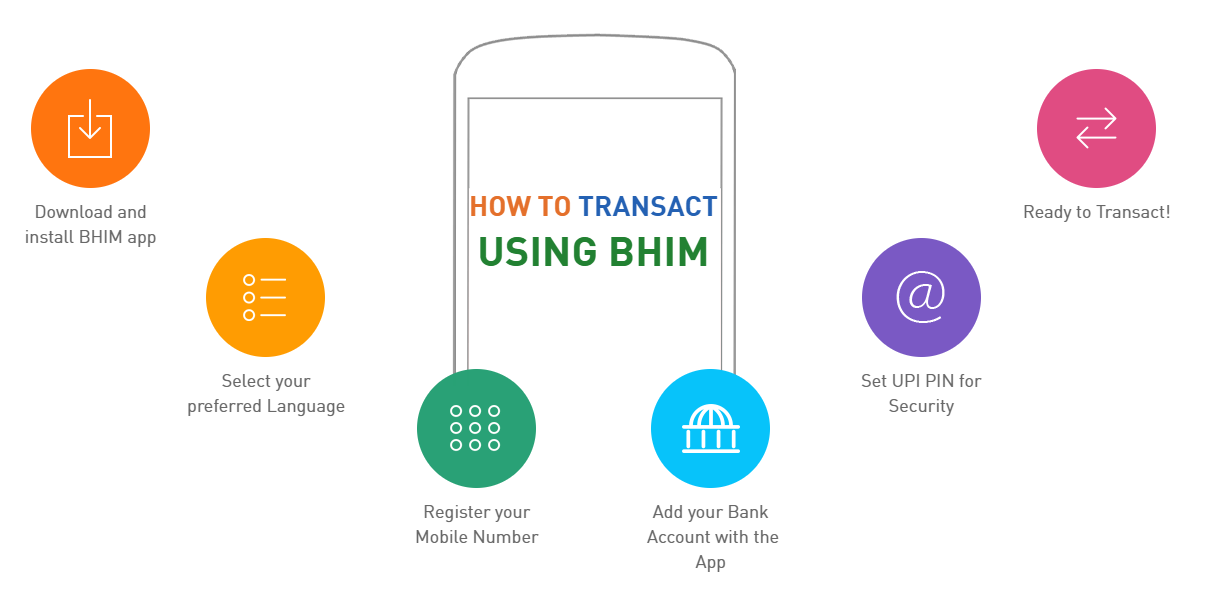 About  BHIM UPI App?
BHIM App (Bharat Interface for Money) Is An Initiative To The Fast, Secure, Digital Cashless Payment System Through Your Mobile Phone. BHIM App Is Linked Or You Can Say Have A Tie-Up With The  Other Unified Payment Interface That Is Known As (UPI) Applications, And Banking. BHIM App Is Launched By Our PMO Narendra Modi And Presented By (NPCI) That Is Known As The National Payment Corporation of India. BHIM App Is Made And Developed In India By Narendra Modi And It Is Dedicated To Young Peoples Of India To Use Cashless Payment System. In This Tutorial, We Will Share All About BHIM UPI App Information…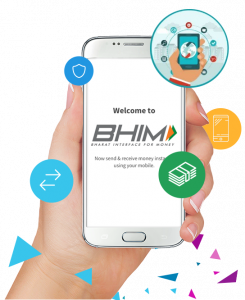 How Does BHIM UPI App Works :
Register Your Bank Account With BHIM App And Set UPI Pin For Your Bank Account
Now Your Mobile Number Is (PA) Your Payment Adress.
Now Start Transaction Online (Simply)
Yes, Its Simple As You Seeing In This Posts.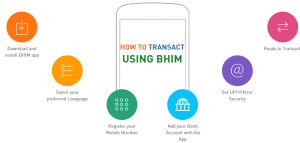 Features And Uses Of BHIM App:
Send Or Receive Money From Friends – Family And Customers (If You Have Shops).
You Can Also Pay To NON-UPI Linked Bank Account Through MMID OR IFSC.
You Can Also Receive The Money By Requesting To Other BHIM App User (If Reverse Payment Is Required)
You Can Also Check Balance (Bank Balance Through BHIM App) By Going To Custom Payment Adress.
You Can Also Create Custom Payment In Adress In Addition To Your Mobile Number (BHIM App)
Scan The QR Code To Pay Or Requesting Money Online.
Supported Banks On BHIM App.
1
Airtel Payments Bank
 ✓
2
Allahabad Bank
✓
3
Andhra Bank
✓
4
Axis Bank
✓
5
Bank Of Baroda
✓
6
Bank Of India
✓
7
Bank of Maharashtra
✓
8
Canara Bank
✓
9
Catholic Syrian Bank
✓
10
Central? Bank of india
✓
11
City Union Bank
✓
12
DBS Digi Bank
✓
13
DCB Bank
✓
14
Dena Bank
✓
15
Equitas Small Finance Bank
✓
16
Federal Bank
✓
17
FINO Payments Bank
✓
18
HDFC
✓
19
HSBC
✓
20
ICICI Bank
✓
21
IDBI Bank
✓
22
IDFC
✓
23
Indian Bank
✓
24
Indian Overseas Bank
✓
25
IndusInd Bank
✓
26
Jammu & Kashmir Bank
✓
27
Janta Sahakari Bank Pune
✓
28
Karnataka Bank
✓
29
Karur Vysaya Bank
✓
30
Kotak Mahindra Bank
✓
31
Oriental Bank of Commerce
✓
32
Paytm Payments Bank
✓
33
Punjab and Sind Bank
✓
34
Punjab National Bank
✓
35
South Indian Bank
✓
36
Standard Chartered
✓
37
State Bank Of India
✓
38
Syndicate Bank
✓
39
The Lakshmi Vilas Bank Limited
✓
40
The Ratnakar Bank Limited
✓
41
The Thane Janta Sahakari Bank Ltd(TJSB)
✓
42
UCO Bank
✓
43
Union Bank of India
✓
44
United Bank of India
✓
45
Vijaya Bank
✓
46
Yes Bank
✓
47
Assam Gramin Vikas Bank
✓
48
Chaitanya Godavari Grameena Bank
✓
49
Dombivali Nagrik Sahakari Bank
✓
50
Jalgaona Janata Sahkari Bank
✓
51
Malwa Gramin Bank
✓
52
Mizoram Rural Bank
✓
53
Dena Gujarat Gramin Bank
✓
54
Manipur Rural Bank
✓
55
Allahabad UP Gramin Bank
✓
56
Andhra Pragathi Grameena Bank
✓
57
Andhra Pragathi Grameena Vikas Bank
✓
58
Apna Sahakari Bank
✓
59
Baroda Gujarat Gramin Bank
✓
60
Bihar Gramin Bank
✓
61
Chhattisgarh Rajya Gramin Bank
✓
62
Citibank Retail
✓
63
Corporation Bank
✓
64
G P Parsik Bank
✓
65
Kallappanna Awade Ichalkaranji Janata Sahakari Bank Ltd.
✓
66
Karnataka vikas Gramin Bank
✓
67
Kaveri Grameen Bank
✓
68
Kerala Gramin Bank
✓
69
Langpi Dehangi Rural Bank
✓
70
Maharashtra Grameen Bank
✓
71
Meghalaya Rural Bank
✓
72
Pragathi Krishna Gramin Bank
✓
73
Prathama Bank
✓
74
Punjab and Maharastra Co. bank
✓
75
Purvanchal Bank
✓
76
Rajasthan Marudhara Gramin Bank
✓
77
Rajkot Nagari Sahakari Bank Ltd
✓
78
Saurashtra Gramin Bank?
✓
79
Tamilnad Mercantile Bank
✓
80
Telangana Gramin Bank
✓
81
Thane Bharat Sahakari Bank
✓
82
The? Cosmos Co-Operative Bank LTD
✓
83
The Gujarat State Co-operative Bank Limited
✓
84
The Hasti Co-operative Bank Ltd
✓
85
The Kalyan Janta Sahkari Bank
✓
86
The Mahanagar Co-Op. Bank Ltd
✓
87
The Mehsana Urban Co-Operative Bank
✓
88
The Saraswat Co-Operative Bank
✓
89
Tripura Gramin Bank
✓
90
Uttarakhand Gramin Bank
✓
91
Vananchal Gramin Bank
✓
92
Vasai Vikas Co-op Bank Ltd
BHIM UPI APP Cashback Offers & Referral Program 2018 :
BHIM UPI App Referral Program ( Get Rs.51 On Your First Transaction )
Earn up-to Rs.500 Cashback Per Month
Transact With Rs.10 Or & Earn up-to Rs.250 Per Month
How To Earn Rs.50 While Sign Up On BHIM App:
Download BHIM UPI App
Register By Selecting Sim Card That Is Linked To Your Bank Account
Now Send Money To Any UPI User By Entering Their Mobile Number Or VPA Address
In Referral Code, Enter – 9644592014 ( Mandatory To Get Joining Bonus Money )
Complete The Transaction By UPI Pin Code
You Will Get Rs.50 For Doing First 3 Transaction
Transaction Amount Must Be Equal To Rs.50 Or More
Your Money Will Be Credited To Linked Bank Account Within 72 Hrs
Join Our Facebook Group For Loot Deals 
BHIM UPI App Referral Program ( Refer And Earn Real Money In Details) : 
The scheme is intended to incentivize an existing user of BHIM to bring new users on the BHIM platform and encourage the new user to do a transaction using BHIM with other users or by referring new users on BHIM. Hence, the bonus will be paid to both the referrer and the new user of BHIM (referee) and the referral will be considered successful only after 3 successful financial transactions (to any valid UPI user – "valid receiver") performed by the referee. BHIM UPI App Information…
STEP:01
 An existing BHIM user (Referrer) to refer BHIM application to new user (Referee) Download

BHIM APP
STEP:02
New BHIM user (Referee) initiates access to BHIM app or by dialling *99# from his/her mobile number registered with bank and complete onboarding process on BHIM i.e. downloading, registering and fetching the bank account
STEP:03
New BHIM user (Referee) completes his/her first eligible financial transaction with any unique user
STEP:04
To establish the referral relationship between referrer and referee (
:

9644592014

)
RThe referee needs to enter the referral code: 9644592014 at the time doing the first financial transaction with any unique user (to any valid UPI user including BHIM)
The referral code field (as an option) will appear on the transaction page and will be visible only to the new BHIM user (referee) at the time of their first financial transaction process
In case of *99#, the referee will choose the option of entering the referral code (as an option) at the time of onboarding
System shall validate that if the referrer mobile number is valid BHIM registered
STEP:05
On completion of minimum 3 unique successful transactions totalling to Rs. 50 to any 3 unique users (either P2P or P2M), the referrer and the referee will be notified of the bonus amount via notification in BHIM app. In this the referrer and referee have to be on BHIM user, however, he can perform the financial transaction with any valid UPI user/merchant.
STEP:06
The bonus will be credited to the bank accounts of the referrer and the referee after meeting the eligibility criteria In 48 hrs.
BHIM UPI Cashback Offer & Earn Rs.500:
Register To BHIM UPI App And Link Your Bank To Get Eligible For BHIM UPI Cashback Offer
Now, Send Rs.100 Or More To Any BHIM App User Through UPI Address Or Mobile Number
You Will Earn Rs.25 Cashback For Every Transaction For Sending 100 Or More up-to Rs.500
Note: BHIM User Are Eligible To Earn Maximum Rs.500 Per Month During This Offer Period
BHIM UPI Cashback Offer & Earn Rs.250:
In This Offer, User Have to Transact For Minimum Value Of Rs.10 Or More To Earn Up-to Rs.250.
Maximum Cashback To Be Earned By This Offer Are Mentioned As Below:
25 To 50 Transaction: Rs.100 Cashback
50 To 100 Transaction: Rs.200 Cashback
100 Above Transaction: Rs.250 Cashback
Offer Source: Click Here 
How To Link Bank Account And Create UPI PIN On BHIM UPI App:
After downloading the Bhim upi app, its mandatory to link your bank account to send or receive money from other users, the user must have to link the primary mobile number that is default in their bank accounts, in this tutorial I have written all steps to link default bank accounts and to create upi pin.
Register Your Mobile Number Same As Linked To Your Bank Accounts
Interface Will verify Your OTP By Self
Now Click On Bank Account > Select Your Linked Bank Account
Now Tap On Your Bank Account And Select To Create UPI Pin
Enter Your Last 6 Digit ATM Card Number
Fill Expiry Month Of Your Card ( For Maestro Card Always Enter 01/49 )
Enter The OTP You Have Been Received And Make 4 Digit Or 6 Digit UPI Pin
Voila Done | Your Bank Account Have Been Linked In Your BHIM UPI App, Now You Are Able To Send or receive Money From Any User…
How To Send Money From BHIM UPI App:
After linking the mobile number and bank account user is able to send money to any user through UPI address, bank account or by scan and pay, its free of cost and the daily limit of a transaction is rs.50,000. Its very easy process, below are the details to learn how to send money through Bhim UPI app.
Go To BHIM UPI Dashboard
Click On Send Money
Enter VPA Address Or Mobile Number Or Aadhar Number Or Scan the User QR Code
Bhim Will Verify the User details So Check And Confirm All The Details
Complete The Transaction Entering By UPI Pin You Have Made For Default Bank
Voila Done | Money Will Be Credited To The Reciever Bank Instantly
For Any Pending Transaction, Wait Till 72 Hrs Or Contact Here
How To Receive Money From BHIM UPI App User:
Go To Bhim UPI Dashboard
Choose Request Money And Enter Mobile Number Or UPI ID From Whom You Want To Recieve The Money
Click On Profile, Copy Your Primary UPI ID, Or QR Code And Share Details To Sender
Money Will Be Credited Instantly To Your Linked Bank Account
For Any Pending Transaction, Wait Till 72 Hrs Or Contact Here
How To Check Bank Account Balance On BHIM UPI App:
Go To Bhim App
Click On Bank Accounts
Choose Request Balance
Enter Your UPI PIN
updated balance Will Be Shown In Your Interface
BHIM UPI App Customer Care Information:
For Any Kind Of Failure Transaction Or Pending Transaction In BHIM App , You Can Get In Touch With BHIM UPI Help Line Number Or Join Our Facebook Group So, There I Am Able To Help You.
BHIM App Customer Care Number – 022 – 45414740
BHIM App Customer Care Number Mumbai – 022 40508500
BHIM App Customer Service Helpline Number Chennai – 044 -28160700
BHIM App Complaint Number Delhi – 022 – 45414740
BHIM App Toll Free Number – 1800-xxx-xxx (NA), 022 – 4000 9100
BHIM App Complaint Email ID – upi.developers@npci.org.in
Official Website – www.npci.org.in
Some FAQ On BHIM APP: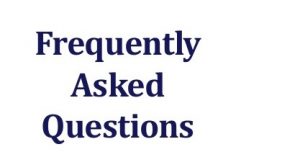 What Is Transaction Limit On Bhim App?
You Cn Use Maximum of Rs. 10,000 Per Transaction (On BHIM App) And Rs 20,000 With In 24 Hrs.
What Language Supported On BHIM App?
English
Hindi
More Language (Coming Soon)
Is BHIM App Fast Payment System To Use?
You Can Create, Send, Request, Transfer Your Payment Through Bhim App Within In Few Seconds.
How Much Charges For Using BHIM App (Using Payment System)?
There Are No Charges For Using BHIM App (Using Online Payment)
Yes Your Bank  May Be Take Nominal Charges (Ask Your Bank For More Details)
Do I Need To Enable Mobile Banking To Use Bharat Interface for Money?
No, It's Not Required To Enable Mobile Banking App But Your Mobile Should Be Register To Your Bank Account (If Not Go To Bank Link Your Mobile Number To  Account)
Do I Have To Submit Some Banking Details To BHIM App?
At The Time Of Registration On BHIM App, You Have To Enter Debit Card Number And Register Mobile Number.
So It Can Fetch Your All Bank Account Details(Don't Worry) !! It's Safe
How To Open Paytm Payment Bank Online Click Here To Know More
★ Never Miss Any update: ➜
Join IHD Telegram Broadcast For Instant Deals
Tags: BHIM UPI App Information, Bhim UPI Referral Program. BHIM UPI App Information 2018,