WhatsApp Loot Deals group Link, WhatsApp Deals Alert, WhatsApp Loot Deals Alert, Loot Deals Group In WhatsApp, Hello IHD Visitors, Join WhatsApp Deals Broadcast And Explore More Deals, After Getting The Good Response From Facebook Group Now, We Have Created WhatsApp Deals Broadcast To Provide You All The Latest Deals, Daily Deals. Recharge Offers, Tips & Tricks And Much More In Your WhatsApp Inbox Directly.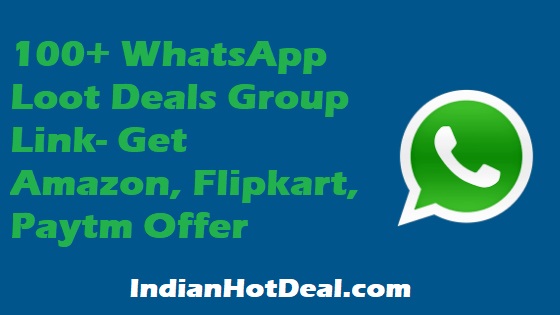 Join Our Telegram For Loot Deals Offers
Get All loot deals Benefit from IHDDeals.com Joining Our WhatsApp Loot Deal Group, Sometimes You Guys Missed The Best Viral Deals Because You Don't Have Much Time To Search The Deals. Join Our Best Deal Channel And Get Instant Loot Deals Alert Notification. Save Some Money By Joining Our Deals Channel. Follow The Below Steps To Get Instant Deals Notification…

Follow These Steps To Join Our Telegram Loot Deal Channel
First Of All Download Telegram App OR Search Telegram App From Google Play store
Download App And Install On Smart Phone
Now Enter Mobile Number,

Verify With OTP And Fill Your Name

Search IHD Deals Broadcast Or 

Click Here To Join Now
Done | Welcome To IHD Family ( Daily Deals Store )
: If You Are Not Getting Our Channel Name, You Can Message Me On Telegram: @IHDAdmin OR 9630304443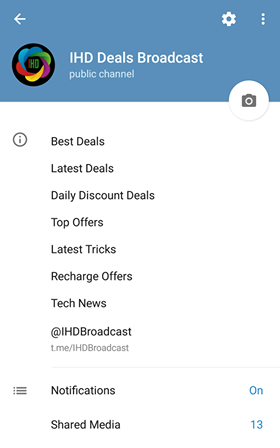 Benefits After Joining Our Telegram Loot Deals Channel:
You Will Receive:?
Best Loot Deals Online
Online Shopping Deals
Loot Deals Alerts
Price Error Products
Flash Sale Details
Daily Discount Deals
Top Offers On Flipkart
Latest Offers On Amazon
Recharge Offers, Tricks
Tech News & Online
Free Giveaways
Earning Apps 
Join Our Facebook Group For Loot Alerts
Instruction? :
First Of All, PIN Our Channel To Top So, You Will Not Miss Any Update
We Only Post Loot Deals And The Type of Stuff That May Get Out Of Stock In Few Minutes ( So, Be Active To Grab These Offers )
If You Find Us Spamming, You Can Mute Or Leave Channel Anytime
We Don't Have Any Telegram Group Yet, Only Channel At Present Time
Don't Comment Your Mobile Number Here, Follow The Above Steps To Join Our Telegram Deals Channel
There Is Difference B/w Channel And Group, And Currently, We Only Posting Deals In-Channel ( Don't Get Confused )
So, Start Saving Money From Today After Joining Our Telegram Deals Channel. We Never Spam By Sending Unusual Links, If You Think You Are Not Getting Any Benefit From Our Channel, You Can Unsubscribe Us Anytime By Muting IHD Telegram Channel.
Note1: For Any Kind Of Paid Promotion, You Can Message Me On Facebook

Advertisement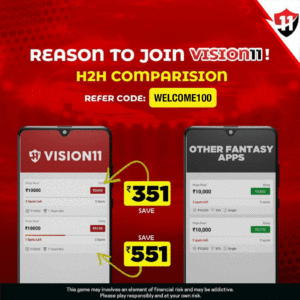 Note2: Currently We Have Shut Down Our WhatsApp Broadcast Because Deals Are Not Getting In Time And We Have To Make Many Broadcast To Add People But In Telegram, We Can Add unlimited Peoples In Channels And They Having Best Features Then WhatsApp. So Kindly I Will Recommend You To Join Our IHD Telegram Deals Chanel For Loot Deals & Notifications, Avoid The Below  Steps To Join WhatsApp Deals Alerts Broadcast
How To Join

WhatsApp Loot Deals Group.?
Follow These Steps To Join WhatsApp Deals BroadCast And Explore Deals
You Will Be Added To Group Through Invite Link
Click Allow And Don't Report As Spam To Get Links Visible |
Join Through Above WhatsApp Deals Group Link
Note – Saving Our Number Is Mandatory And Please Mark Group Not As Spam ( To Receive The Deals Link In Group )
Checkout: Earn Money By Playing Fantasy Cricket Sign Up To Get Free Rs.150
Instruction : –
Don't Call On WhatsApp ( Serving More Than 3000 Members. So, Plz Help Us To Serve You Better )
Drop Message, When You Need Some Urgent Help
If You Find Us Spammy, Reply With 'UNSUB' And You Will Be Removed From Our Broadcast
We Only Post Loot Deals & Trending Deals ( Might Get Out Of Stock In Few Minutes ), So Avoid Knowing Us
Visit Our Blog And Join IHD Facebook Group For Regular Deals And 24×7 Help
We Don't Have Any

WhatsApp Open Group

Don't Comment Your WhatsApp Number Here, Follow Above Steps To Join It
Start Saving Money From Today After Joining Our WhatsApp Broadcast. We Never Spam By Sending Unusual Links, If You Think You Are Not Getting Benefitted From Our Broadcast, You Can Leave Group Anytime.
For any business & Queries: [email protected]
Follow the Author on Instagram