Advertisement

Droom Road Side Assistance Sale At Rs.19 [ Next Sale: Wait For The Update ]
Droom Road Side Assistance Sale : After Getting Good Response From Droom Helmet & Perfume Sale, Now Droom Has Came Up With Droom  Road Side Assistance Sale, This Flash Sale Will Be Available From 19Th – 21Th December At Unbelievable Price Of Rs.19 Only.
So, Set The Freedom From Getting Stranded On The Road. First Of All, Let Me Know You, Droom Is One Of The Leading Online Marketplaces Where You Can Buy Or Sell Automobiles Whether It Is Broken Or Stressed. You Can Buy Or Sell It From Droom.In. Droom Is Offering 21St-Century Experience In Buying And Selling Automobiles. So, Are You Ready To Grab This Flash Sale, Scroll Down Below To Know More About This Offer.
Also See:
Droom Road Side Assistance Sale Details:
| Droom Road Side Assistance Sale Date: | 19 - 21th December |
| --- | --- |
| Original Price: | Rs.219 |
| Deal Price: | Rs.19 |
| Coupon Code: | RSA19 |
| Sale Starting Time: | 11 Am Onwards |
| Offer Page: | Click Here |
IMPORTANT: To Get Next Sale Update – Join Our Telegram Loot Deals Channel
How To Book Droom Road Side Assistance At Rs. 19
Click Here To Visit Offer Page
Register For Flash Sale On 19 – 21st December
Login Or Register For Your Droom Account
Add Perfume to The Cart
Apply Coupon Code: RSA19
Update The Adress
Make Online Payment ( Via Mobikwik Or Paytm To Get 100% CB)
Voila !! You Will Recieve Your Product Within 7-14 Days.
24×7 Roadside Assistance
On The Spot Punctured Tyre Replacement
On The Spot Repair Service for Minor Faults
Jumpstart In Case of Weak/Dead Battery
On-Road Key Lockout Assistance
Tele Assistance for Minor Repairs
Emergency Message Relay
City Route & Map Guidance over Phone
Doorstep Vehicle Insurance Renewal Service
Battery, Coolant & Spare Parts at Discounted Price
Service Delivery within 29 Minutes After Receiving the Call
Highway Services
Towing (chargeable as Per Actuals)
Cab Assistance
Concierge Services (On-Demand)
A.1 Financial Sahayata Global Assistance Cover: Membership Fees must have been paid to us prior to the time of service. If immediate assistance is required, you will be required to pay a membership fee at the time service is requested. The Member's card or the Membership Services are not transferable to any other person.
Advertisement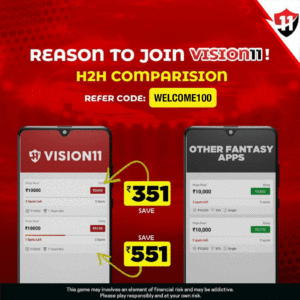 A.2 Sahayata Global Assistance Delay Period: Any Road Assistance provided to a Member within the Waiting Period will incur a Service Fee.
A.3 Response Time: Sahayata Global Assistance will be provided as soon as possible, but response time is not guaranteed and may vary, depending on the location of the Vehicle and demand for Road Assist Services.
A.4 Identification: You must present your membership card and Suitable Identification to the SGA Patrol or SGA Contactor on arrival, otherwise service may be refused or a Service Fee may be payable at the time of service.
A.5 Remaining with the Vehicle: You must be present with the Vehicle or at a pre-determined meeting point when an SGA Contactor or SGA Patrol arrives. Incorrect or incomplete information about your location may result in a delay. If you are not available when the SGA Contactor or SGA Patrol arrives, they will wait a short period only before proceeding to the next job. Future call outs for the same Breakdown will be considered an additional separate call out. SGA accepts no responsibility or liability for damage, loss or theft to your vehicle or its contents if you leave the Vehicle unattended at any time.
Read Full Terms Conditions