EarlySalary Loan App Review, EarlySalary Referral Code: Urgently in need of cash? Exhausted your salary of the running month? Try EarlySalary to get the instant loan amount. EarlySalary is a financial firm and is India's first Advance Salary platform. With Early Salary, you can easily transfer the funds directly into your bank account. Now get your advance salary on your fingertips.
Try: Top 10 Best Online Loan Apps In India To Get Instant Real Cash
Also, EarlySalary has an option to pay later using zero-cost EMIs. EarlySalary won't let you broke. In this article, I will try to get you through the complete information about EarlySalary.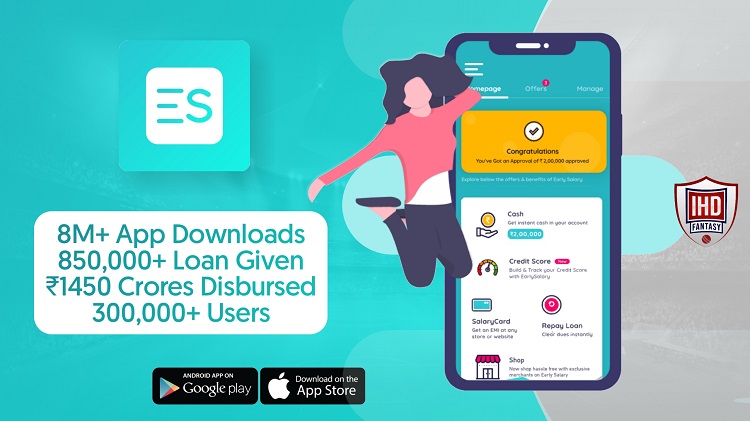 EarlySalary Referral Code: 36906243
EarlySalary Key Features
Get Loan Up to 2 Lakhs
Instant Transfer to Bank
No Prepayment Charges
Easy Repayment Options
No Extra Or Hidden Charges
100% Safe And Secure To Use
What Is EarlySalary?
EarlySalary Loan App Review: EarlySalary is a Fintech start-up based in Pune. EarlySalary has a very unique and new concept of advance salaries. It has tied up with various other companies to provide advance salaries to their employees. And the process takes only a few minutes. It provides a very smooth and hassle-free process of taking a loan when you need it.
It gives a line of credit to the salaried persons. You will get an instant loan directly to your bank account. Now you don't have to worry about going out of cash; EarlySalary will load your bank account with instant cash. And this is possible just through a mobile application of EarlySalary.
Join Our Telegram Deals Channel To Recieve Shopping Offers
Where EarlySalary can be used?
Whether you want to purchase something or want to pay your college fees EarlySalary can be used almost anywhere. Load the loan into your bank account and use it wherever you want to. Use it for travel, bill payments, shopping, education fees, medicals, etc. The loan amount is all yours and there are no restrictions upon using it. You can use it the way you want to.
What documents are required for EarlySalary?
PAN card
Any ID proof such as Adhaar card, Voter ID, Passport or Driving License.
A statement of bank describing the last three months salary or income.
A cancelled cheque of the bank same salary bank account.
Who Is Eligible For EarlySalary?
This is the most important question. We should know who is eligible to apply for EarlySalary.
Any working professional or salaried person is eligible for EarlySalary.
Even if you are self-employed, you can join it.
Loans are also available for business persons.
The individual should be above 21 years of age.
The applicant must be a citizen of India.
The minimum monthly income should be Rs. 20,000.
The eligibility for EarlySalary is recognized through "Social Worth Score". So, one must update his/her social media accounts, such as Facebook, LinkedIn, Twitter, etc.
How To Apply For Loan In EarlySalary?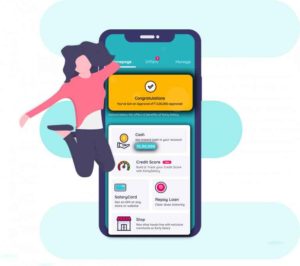 EarlySalary Loan App Review: It is a very simple and easy process. Follow the below-provided steps and you are good to go:
First of all, Download the mobile application of EarlySalary from Play Store or App Store.
Else you can go to the Early Salary official website for signup
Now Enter your mobile number linked to your bank, complete the captcha and click on submit and verify your mobile number with OTP.

Enter EarlySalary Referral Code: 36906243 and signup.
EarlySalary Referral Code: 36906243
After verification provides the credentials asked by EarlySalary by filling up a simple registration form.
Here you need to enter your personal details, professional details, Current address.
Now you need to upload your bank statement documents asked in the form else you can log in in your net banking through early salary for faster verification.
After providing all the details, it will calculate the amount for which you are eligible by analyzing your particulars and Social Worth Score.
Now, you can easily get this amount transferred into your bank account, or else you can use this amount for shopping on different partner merchants.
You can apply for only one loan at once. But you can apply for another loan after 5 days of repayment of your previous loan amount.
Now let me tell you about an amazing offer. "If you refer EarlySalary to your friend and they downloads it with your link, then you will get flat Rs. 200 on your next loan amount. Also, your friend will get Rs. 200 off on the first-ever loan on EarlySalary".
How To Download EarlySalary App APK From PlayStore?
How To Repay The Loan Amount?
EarlySalary allows you to use the fund now and pay it later.
You can repay the amount as per your convenience.
Repay the loan using Mobile application anytime and anywhere through UPIs and Netbanking.
Another option is that you can set a date on which the repayment amount will automatically get deducted from your salary account.
In case, you want to repay the loan amount before the repayment date, then you can surely do it. Prepayment has no charges.
In EarlySalary, you have to make payments on the repayment date only.
Why One Should Use EarlySalary?
There are many other websites available for loan. Here the question arises that then why EarlySalary? In this section, we will get to know that why EarlySalary is better than other loan providing websites.
When you are out of money, it will provide you instant funds through a mobile app.
Completely digital platform. No photocopies or paper document required.
Quick and hassle-free loan approvals.
No hidden or prepayment charges.
Mobile app-based functionality that can be used anytime and anywhere.
Highly safe and secure platform for your transactions and data.
You can borrow a minimum amount of Rs. 1000 to a maximum amount of Rs. 1,00,000.
You have to pay only for the no. of days you are using those funds.
There are no restrictions on where to use those funds. You can spend the amount as per your choice and needs. You can use the amount to pay bills, for parties, business, and other needs.
Easy repayment methods are available.
The tenure period is from 7 days to 43 days.
Very low-interest rates. The interest rate is 2.5% per month.
Products:
EarlySalary has three products that are introduced to ease the life of the users.
Salary Advance:
If you are out of money in the current month, you can apply for advance salary to fulfill your basic needs. You can get an amount up to Rs. 2,00,000 as your salary advance. It will cost you Rs. 9 per day and you have to pay only for the no. days you have used the fund.
School Fees:
Now, you can easily pay your child's school fees through EarlySalary EMI. Completely paperless and hassle-free process. You can take up to Rs. 3,00,000 for your child's school fees. Repay the amount in 3 to 6 months EMI.
Shop with Earlysalary Credits:
You can now shop from Amazon using EarlySalary and an instant transfer to Amazon Pay. Choose from the available 3 to 6 EMI options. The 3 EMI is zero cost EMI and the 6 EMI has a minimum charge of Rs. 500. You will get many discounts offers using EarlySalary. Also, you can shop from Big Bazaar by transferring the credit to your Future Pay account between Rs. 3,000 to 50,000. Repayment between 3 months with zero cost EMI. Get other exciting offers.
Early Salary Customer Care Details
Customer care number: 020-67639797
Customer queries: care@earlysalary.com
Press Enquiry: pr@earlysalary.com
Office location:
EarlySalary
Office no. 404, The Chambers, (Samrat Chowk)
Clover Park, Near Ganpati Chowk,
Viman Nagar, Pune,
Maharashtra 411014.
Conclusion
EarlySalary Loan App Review: Being a salaried individual I know how much difficult is it to manage the expenses after 15th of the month. But EarlySalary has helped me a lot in this. You will find many others like me, who attained the benefits of EarlySalary. For other users, it is a hassle-free and easy procedure to get funds when you have exhausted your salary of the month. Also, in case you want to shop something, easy EMIs are available.