Advertisement

Jio Fiber launching day is here and finally, Reliance Jio Jio will be announcing all the key details about its fiber broadband service today. The company will be sharing information on Jio Fiber plans, their pricing, Home Phone landline service (also known as Fixed Voice), Set-Top Box, content partnerships, preview plan migration, and more.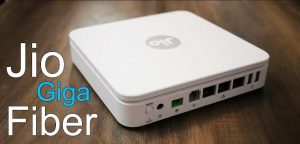 According to Reliance Jio, the company will initially be offering a total of six prepaid plans, dubbed as Bronze (Rs. 699 per month), Silver (Rs. 849 per month), Gold (Rs. 1,299 per month), Diamond (Rs. 2,499 per month), Platinum (Rs. 3,999 per month), and Titanium (Rs. 8,499 per month).
Join Our Telegram Loot Deals Channel

Advertisement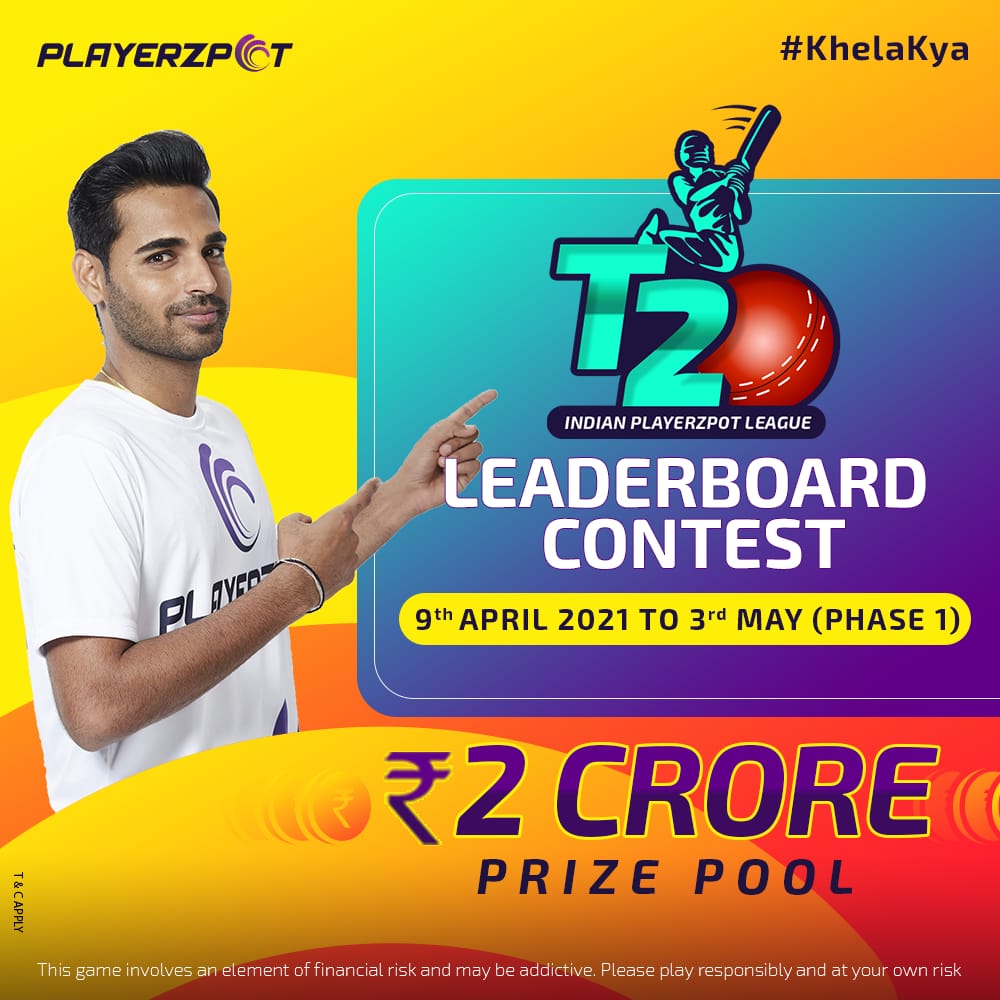 – To Save Money On Online Shopping 
The Jio Fiber Bronze and Silver plans will offer a data speed of 100Mbps, whereas the Gold and Diamond plans will come with 250Mbps and 500Mbps Internet speeds, respectively. Both Platinum and Titanium plans will provide 1Gbps data speed. Alongside these monthly plans, Jio Fiber will also provide long-tern 3-month, 6-month, and 12-month plans.
Jio Fiber In Trending News- 
Jut got the details for #JioFiber Plans #JioGigafiber not that much of high speed data. pic.twitter.com/JI5zEKaop7

— Ranjit (@geekyranjit) September 5, 2019
@Twitter
Peoples are more interested in jio fiber, as it will helping them in increasing the speed, and values of money.
Currently, Jio Fiber connections are available in Mumbai, Delhi, Kolkata, Jaipur, Hyderabad, Surat, Vadodara, Noida, Ghaziabad, Chennai, Bhubaneshwar, Bengaluru, Agra, Vizag, Jamshedpur, Patna, Punjab, Varanasi, Prayagraj, Haridwar, Meerut, Port Blair, and many other cities.
Reliance Jio has received registrations from over 1,600 towns and is planning to reach out to more towns and cities gradually.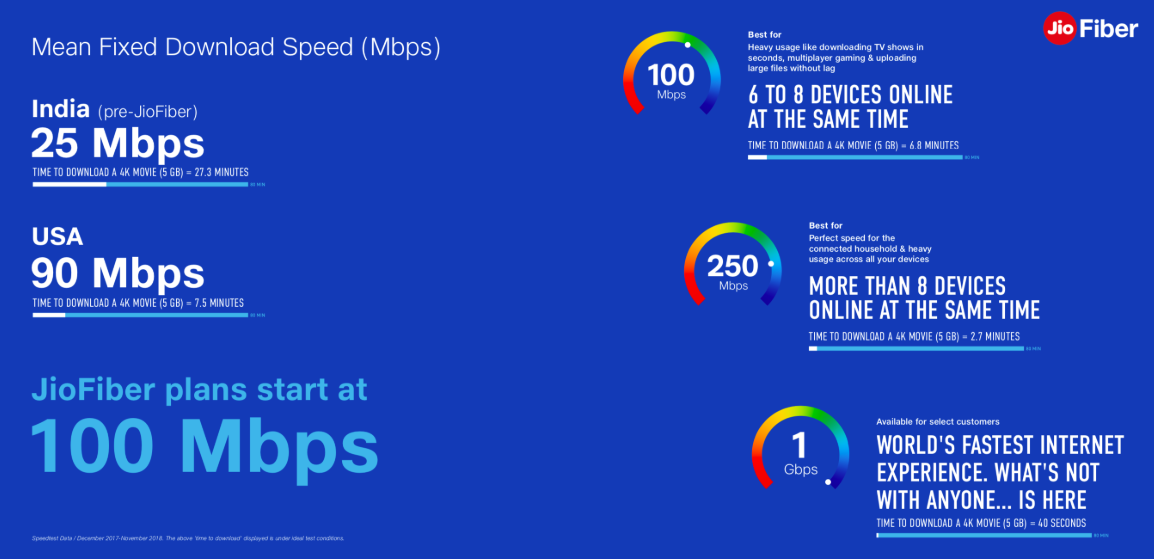 Jio Fiber Online Registration Process
Steps To Register For Jio Fibre Online
Go to Jio Fiber Registration Website or log on to fiber.jio.com
Enter your address for the Jio Fiber connection.
Enter the Full name, mobile number and email id.
Once entered, click on 'Generate OTP'.
Enter the OTP that you receive on your registered mobile number.
A Reliance Jio executive would then set up a meeting to verify all the information and share other details.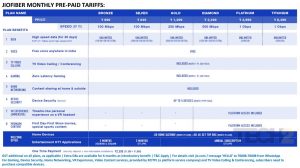 UPDATED: Jio Fiber Launched Detailed Plan Prices:
You need to pay rs.699 for the bronze plan, where you can enjoy 1000Mbps speed, for the Silver plan, the charge will be rs.849 for a month will provide 400 GB FUF. Complete jio fiber plan with prices are listed below.
Jio Fiber Plans & Prices Launched Today
| Jio Fiber Month Plans | Bronze | Silver | Gold | Diamond | Platinum | Titanium |
| --- | --- | --- | --- | --- | --- | --- |
| Price | Rs. 699 | Rs. 849 | Rs. 1,299 | Rs. 2,499 | Rs. 3,999 | Rs. 8,499 |
| Speeds | 100Mbps | 100Mbps | 250Mbps | 500Mbps | 1Gbps | 1Gbps |
| FUP | 100GB + 50GB | 200GB + 200GB | 500GB + 250GB | 1250GB + 250GB | 2500GB | 5000G |
For any assistance on connectivity, internet issues or information on data plans and other Jio Fiber services, customers can dial 18008969999.
Follow us – For Latest updated On Tech News
Lebels: Jio Fiber Plan Details, Jio Fiber Price, Jio Fiber Launch