Indian captain Rohit Sharma had to retire hurt due to back spasm during the 3rd T20 against the West Indies. Rohit's fitness has been a issue for a while now as he has missed out on a lot of matches in the recent past due to some injuries or fatigue.
Rohit needs to ensure that he is at the top of his fitness as he would be leading the team in the T20 World Cup pretty soon. The opener recently scored a 44-b all 64 in the first T20I for India and he is expected to play an important part in the ICC event this year.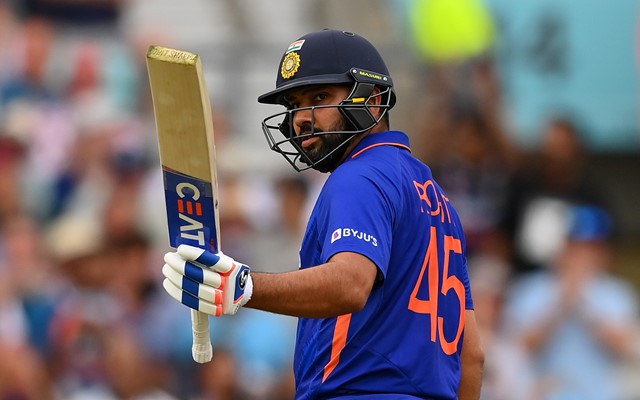 Rohit was batting on 11 off 5 deliveries after smashing a six and a four early in the innings, but he looked a bit uncomfortable which looked like he had pulled a hamstring. The Indian physio, Kamalesh Jain arrived in no time at the scene and ensured that things are in right place with a lengthy conversation. After some notable suggestions from the physio, Rohit decided to go back to the dressing room holding his back.
Later, it was revealed by BCCI that Rohit had a back spasm, and the skipper himself gave an update on the state of the injury in the post-match conference. "Team India captain Rohit Sharma has a back spasm. The BCCI medical team is monitoring his progress," BCCI tweeted on Twitter
Rohit Sharma Clarifies About the injury
Rohit told in the post match presentation that the injury looks okay at present and noted the significance of having a few more days of rest until the next T20I starts in Florida. He was hopeful of coming back fitter before the next game starts, which is scheduled to take place on August 6.
"At the moment, it's okay. We've got a few days till the next game; hopefully, it should be okay," Rohit told in the post-match presentation.