gamezy ludo app, gamezy ludo apk download, gamezy ludo tricks: If you believe there is more to fantasy cricket, then today's article is perfect for you. Today we will be talking about the Gamezy app. This platform's motto is to give its user an experience no other platform can. This app helps its user in gaming, whether they are rookies or professionals, making sure everyone has learned their way to earn winning, 
The Gamezy app has started a new challenge that has taken the online world by storm. Every online classic ludo player is on, trying their best to win and be rewarded with high-end gifts.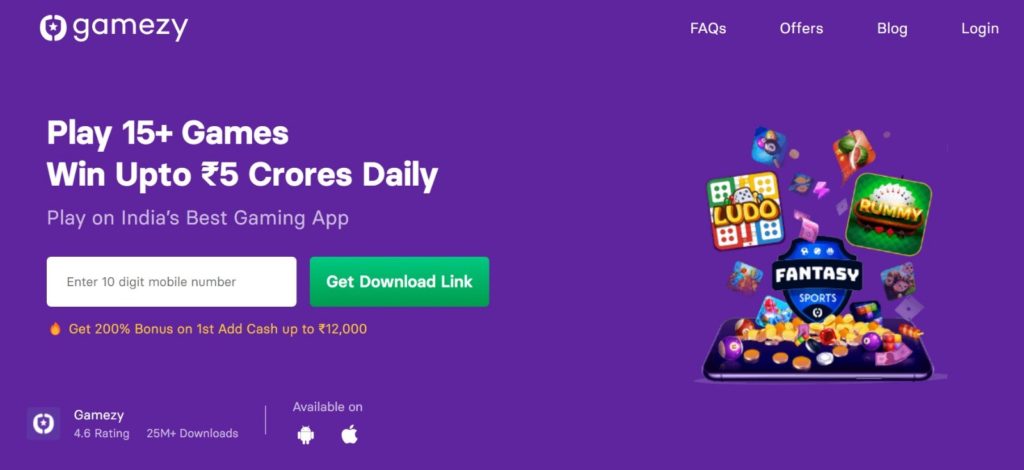 Gamezy Ludo leaderboard 
To spice up the old and simple game of ludo, Gamezy has come up with a challenge of classic ludo with a fun twist named Gamezy ludo leaderboard. 
Here, players must play at least five sets of classic ludo daily and raise their points. 
The best 50 player gets the chance to win a reward from the prize pool of Rs 30,000 in their Gamezy wallet.
Download Gamezy App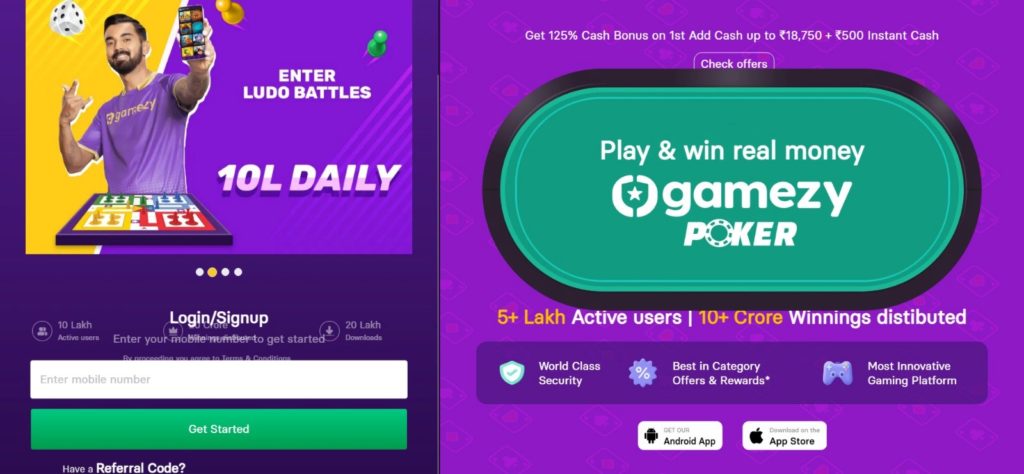 The reward of the Gamezy ludo leaderboard
The reward mainly includes cash prizes from a prize pool of Rs 30,000 that will be distributed accordingly. 
| | |
| --- | --- |
| Ranking  | Prize money (in Rs) |
| 1 | 10,000 |
| 2 | 5,000 |
| 3 | 3,000 |
| 4 | 2,500 |
| 5 | 1,500 |
| 6 | 1,000 |
| 7 | 500 |
| 8 | 500 |
| 9 | 500 |
| 10 | 500 |
| 11-50th | 125 |
The official ludo leaderboard can be found on their official website.
Point System of The Gamzy Ludoboard 
The total point is calculated on the following basis 
Whole point = (entry fee x 0.50) + points that are earned in the challenge game

Read: Top 9 Best Ludo Earning Apps In India 2023 (Without Investment)
To ensure victory, follow the steps. 
Download Gamezy App
Start by downloading the app from the link mentioned below 

Then sign up 

From the main screen, select the option of

ludo 

And play at least five matches every day 

Make sure that the entry fee is equal to or more than Rs 5 

The entry fee is a crucial point calculator and is also used as a tie-breaker, so invest as much as you can 

Play and try your best to win every game 

And you are done 

With your talent and hard work, you will be a winner.
What are the eligibility criteria for the Gamezy ludo leaderboard?
A player can only be ranked on the leaderboard if 
The payer plays more than four ludo games every day. 

The entry fees for each battle should be either Rs 5 or more than that. It helps in point calculation on the leaderboard. 
What are the terms and conditions for Gamezy ludo?
This challenge has simple conditions. 
Only classic ludo is considered a game variant. 

It is valid for ludo games that have an entry ticket of more than Rs 5

These points of winning free games are not applicable. 

If there is a tie in the total points of multiple users when the user who has a higher buy-in will be declared a winner 

The winner is declared at 2 PM every day. 

The money won by the winners will be deposited in their Gamezy wallet 

If the user name is changed within the challenge, the change will be reflected in the leaderboard only after 24 hours  

The leaderboard will be refreshed every 20 minutes, so keep updated 

If the entry fee is Less than Rs 5, then the game will not be considered.
How To Download The Gamezy App?
The process of downloading the Gamezy app is straightforward, follow the steps mentioned, and you will be done in no time.
 Start by clicking on the links 
Download Gamezy App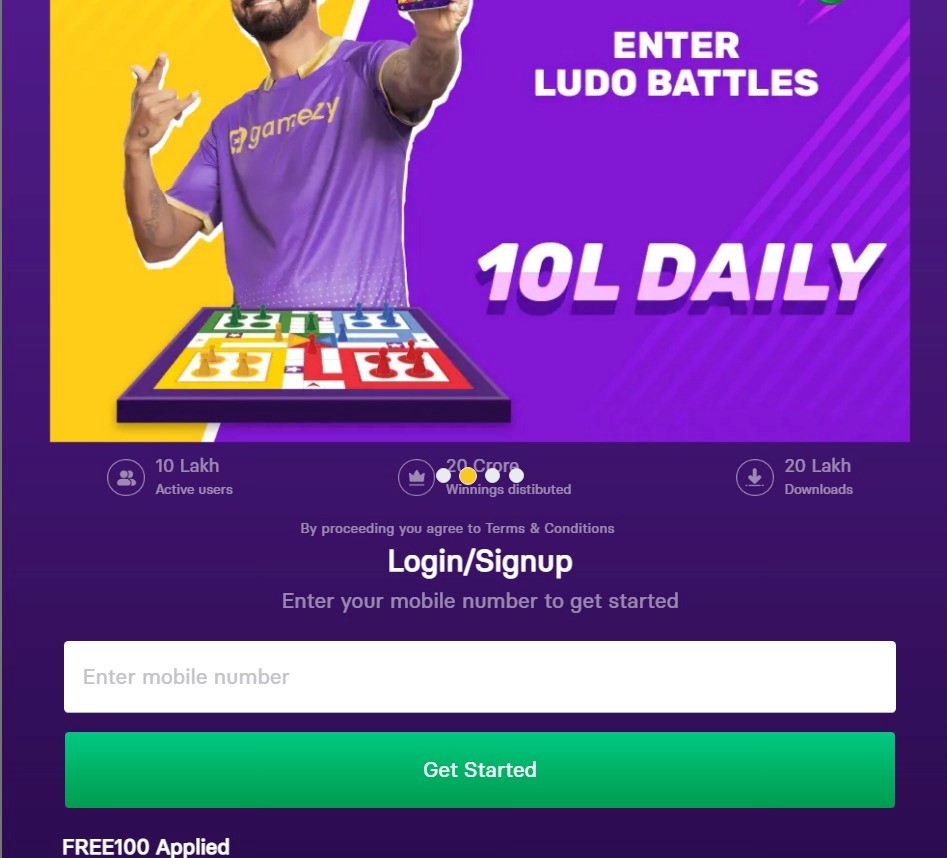 You will be led to a page that looks like this. 

The referral code is already applied. You will have to log in using your mobile number. 

You will receive an invitation message and a download link on the number. 

Then install and open the 'gamezy-latest.apk' option. 

To initiate the installation process, you must first go to the setting and

allow installation from unknown sources. 

And your downloading process is done.
Also Read: Tricks To Win Ludo In Playerzpot App | Playerzpot Ludo Tricks (100% Win)
What are the benefits of playing on Gamezy?
Other than the ludo leaderboard challenge, there are many other games and ways to earn money from the Gamezy app.
The platform offers a lot of benefits, which is the main reason why everyone loves Gamezy. Some of its benefits include 
Rs 12,000 as a welcoming reward 

Referral earning of Rs 12,516 for every successful referral
Chance to get unlimited earnings by completing missions.

To conclude, if you are a ludo player looking for ways to earn money using your skill, this can be your opportunity to earn extra from the comfort of your home using your phone.