RM v BRU Dream11 Team Prediction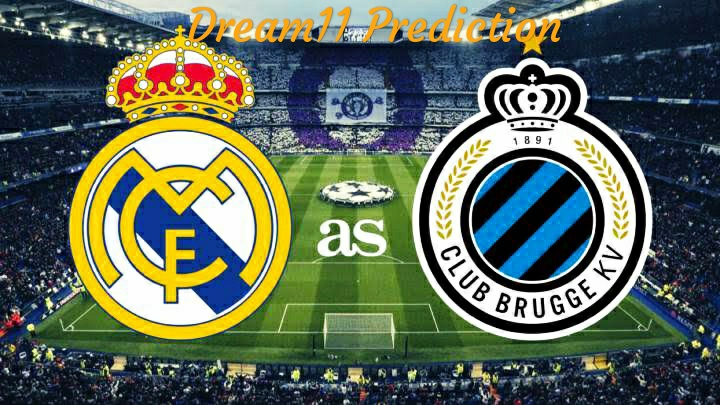 Subscribe IHD Fantasy Youtube Channel For Regular Fantasy Teams
RM vs BRU Pre-Info:
Real Madrid hosts an in-form Club Brugge side in week two of Champions League. Real Madrid started this Campaign with 3-0 loss to PSG and they will try to win here.
It's needless to compare these two teams as Real Madrid is superior side and they have got some players back for this match.
The Real Madrid side is dominating each and every game and they lost only once and that came against PSG. Real Madrid is dominating possession but they are being caught on a counter-attack that's why they have not won so many games comprehensively as we expect from them.
Check Out: Top 35 Fantasy Apps To Play Fantasy Games
Join Our Telegram For 100% Winning Dream11 Team & News
---
Probable lineup RM vs BRU Football Matches
Real Madrid
• Mendy
• James
• Bale
• Asensio
• Mariano
• Brahim
• Odriozola
• Rodrygo
Note: Marcelo is in the squad but he is not sure to start.
🙌 IT'S MATCHDAY! 🙌@realmadriden 🆚 @ClubBrugge
🏆 @ChampionsLeague
👉 Matchday 2
🏟 Santiago Bernabéu
⏰ 18:55 CEST
#⃣ #RMUCL pic.twitter.com/GS024zpZue

— Real Madrid C.F. 🇬🇧🇺🇸 (@realmadriden) October 1, 2019
Club Brugge
E Balanta is out through injury whereas F Ricca and Matej Mitrovic are doubt for this match.
Probable lineup-
Real Madrid- (4-3-3) Courtois,Carvajal,Varane,Ramos, Nacho/Marcelo,Modric,Casemiro,Kroos,Vinicius,Benzema,Hazard
Club Brugge– (3-5-2)
Mignolet,Mata,Mitrovic,Deli,Data,Corner,Rits,Vanaken, Sobol,Dennis,Okereke
Join Our Telegram For 100% Winning Dream11 Team & News
---
RM vs BRU: Match prediction For Today's Football Match
As Real Madrid is playing at their home so they will win easily with scoreline either 2-0 or 3-1.
 RM vs BRU Key Players For Todays Dream11 Team
1- Karim Benzema- He is single-handedly carrying goal-scoring duties for Real Madrid and he should be your go-to Cap VC choice. As Bale is out today so Benzema is more appealing for Cap VC.
2- Eden Hazard- One of the best players in the world, single-handedly took Chelsea to Top 4 and won Europa League but his start for Real Madrid is not good. But I think it's a matter of time and he will start giving you loads of point and also I think he will take the penalty instead of Ramos. So he can be your cap vc choice.
3- Toni Kroos– The German Talisman who has picked up form in last 2-3 matches and he is giving point consistently by assist or passing and he is also taking shots so he can score and u can expect from him.
4. Luka Modric– The main creative mid from Real Madrid and can score occasionally.
5. Carvajal– He is not the same player he once was but he is racking up point and he have 3 assist in last 3 la Liga starts. So you can expect points and same goes with Marcelo when he starts, he is the most attacking Def from Real Madrid.
6 Ramos-  very lethal from the corner and set pieces and again telling you, it's not sure who will take penalty this season and last season Ramos took penalty.
7- Okereke and Dennis- They have a high chance of scoring from Club Brugge side.
8- Vanaken will take the penalty.
Dream11 Fantasy Match Prediction
Don't take Real Madrid goalkeeper because Club Brugge goalkeeper will give more points from Saving the shot on target.
Final Team Will Be Updated On Our Fantasy Telegram Channel
Join Our Telegram For 100% Winning Dream11 Team & News
---
RM vs BRU Dream11 Team Prediction Todays Match
RM vs BRU Myteam11 Fantasy Football Team (H2H)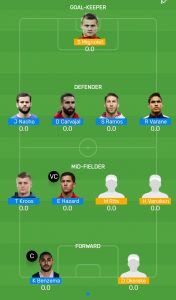 Download MyTeam11 App
RM vs BRU Dream11 Demo team For Todays Match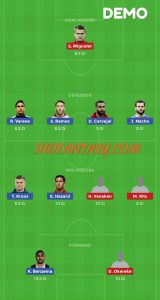 RM vs BRU Dream11 Team H2H Leagues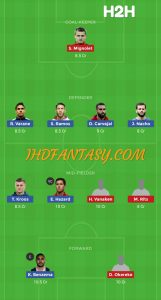 RM vs BRU Dream11 Team Grand Leagues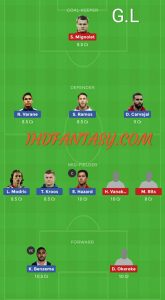 Join Our Telegram For 100% Winning Dream11 Team & News
RM vs BRU Prediction, BRU vs RM Fantasy Dream11, RM vs BRU Dream11 Team
Section: Fantasy Football, Dream11 Fantasy Football Teams, Dream11 Teams