As we know giant fantasy sports site Dream11 was banned in 4 states from the start. Those 4 states were Odisha, Assam, Nagaland, Sikkim. However recently Dream11 was also banned in Tamilnadu,Telangana and Andhra Pradesh too. So if you're from any of these states then you will not be able to play fantasy sports on any fantasy cricket apps. The rules are pretty strict and if you found playing fantasy sports from these states then you may need to pay a fine of Rs 5000 and 5 months of jail which is pretty shameful for many of us.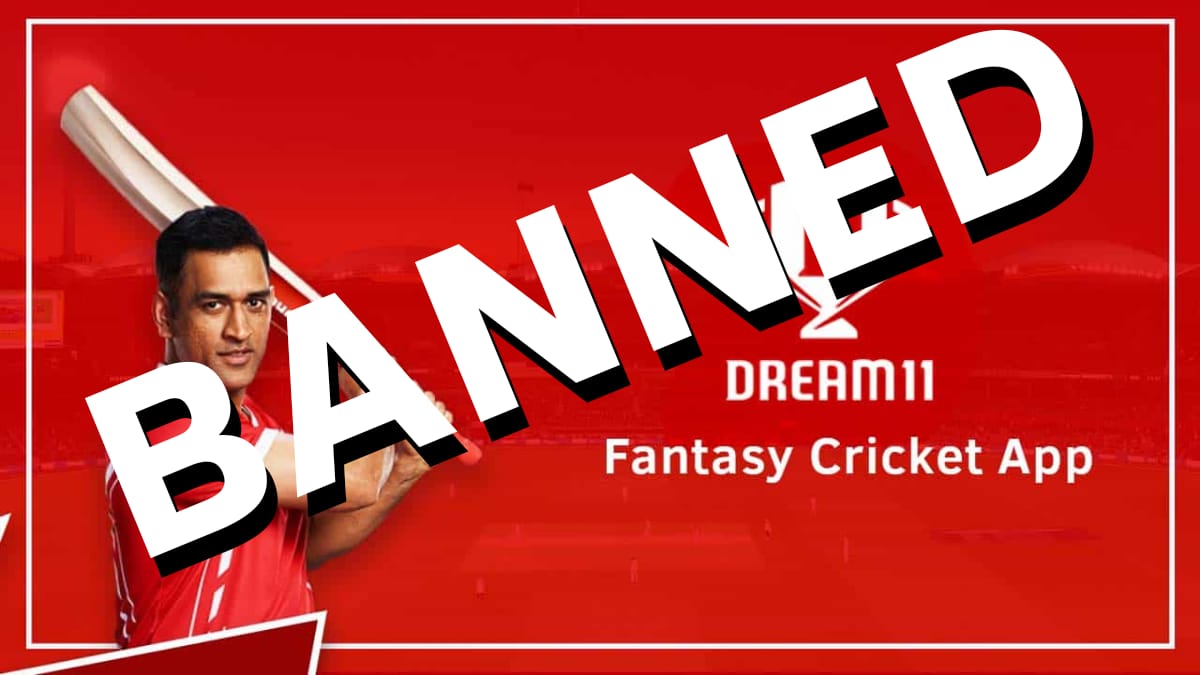 The laws in Assam, Odisha, Telangana, Nagaland, and Sikkim are unclear on games of skills that may be played for a fee. Tamil Nadu is the next state which banned Dream11 completely.
Tamil Nadu users, withdraw money from Dream11 pic.twitter.com/GdMniT9a07

— Vineeth K (@DealsDhamaka) February 6, 2021
Reasons Why Fantasy Sports Banned In These Many States
1. The reason why states are banning these apps is that if you win Rs 10,000 or more from these fantasy sports apps then you need to pay around 31% as tax. Instead of state government, the tax directly goes to the central government. This might be the reason for banning fantasy sports in many states.
2. Another thing is that most of the fantasy sports apps promoted by famous cricketers such as MS Dhoni (Dream11), Virat Kohli (MPL), Saurav Ganguly (My11Circle), Yuvraj Singh (BalleBaazi), Virendra Sehwag (MyTeam11), etc and because of this many children and youth are encouraged to play on fantasy apps. Due to the bad influence and fewer knowledge people are losing their money and some even did suicide.
3. Many children under 18 years of age use their parent's details to verify fantasy sports accounts to play fantasy cricket on these apps and this might be the reason for banning these apps in some states.
States Where Dream11 Is Banned
Assam
Sikkim
Telangana
Nagaland
Odisha
Andhra Pradesh
Tamilnadu
States Where Dream11 Is Not Banned
Arunachal Pradesh, Bihar, Goa, Gujarat, Jammu and Kashmir, Jharkhand, West Bengal, Karnataka, Kerala, Madhya Pradesh, Maharashtra, Manipur, Meghalaya, Mizoram, Punjab, Rajasthan, Tripura, Uttaranchal, Uttar Pradesh, Haryana, Himachal Pradesh, and Chhattisgarh