Last Night in India vs England Surya Kumar Yadav did a great inning with a century when everyone lost hope. Suryakumar Yadav played a ferocious knock of 117 runs in the third T20I against England at Trent Bridge, Nottingham. Suryakum ar didn't receive much support from the other end as a result India lost the match by 17 runs. However, the 31-year-old received praises from the cricket fraternity for his astonishing knock which was laced with 14 fours and 6 sixes.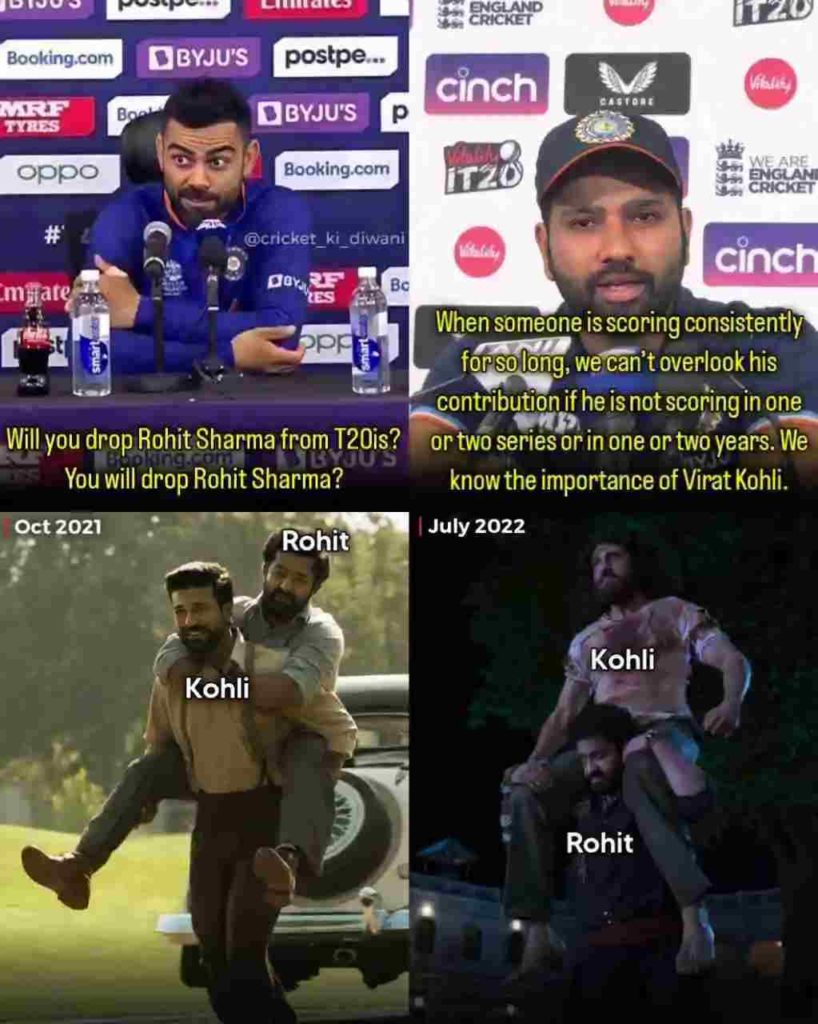 Rohit Sharma on Virat Kohli's Form: After Virat Kohli's run of low scores continued. Rohit Sharma defended Virat Kohli saying one or two bad series doesn't make a player bad | BCCI
"If you talk about form then everyone goes through ups and downs. The player's quality does not get affected. So, we should keep these things in our minds. When a player is doing well for so many years, then one or two bad series does not make him a bad player. We should not overlook his past performances. We who are in the team know the importance of the player. They have got all the right to talk about it but it does not matter for us too much," he added.
Rohit came in defense of Kohli saying that the outside chatter doesn't matter inside the dressing room as there's a lot of thought behind the team they select and they back the players who are in the team and one or more bad series won't decide their fate.
Rohit Sharma on Virat Kohli's For The love and respect that Virat and Rohit share is much beyond cricket.
️
Hope Both will get through this tough phase quite soon.