Hey, guys, welcome back, so guys as we all know that nowadays our day to day expenses are increasing and sometimes it becomes challenging to manage some sudden expenses especially for a college student it becomes tough to manage his/her costs. So to fix this issue today at IndianHotDeal.com
Checkout: IndiaBulls Dhani App Loan App Review ( Best Loan App Online )
We will discuss "Best Instant online Loan apps for students in India." Now, this could be a lifesaver for you guys and girls for you too as well. In this post, you will get to know some of the best loan apps for students; also we will discuss that what is the need for a loan app, and lastly we will cover how you can use an Instant loan app and how you can apply for a loan. Also, Check Top 10 Personal Loan Apps Online With Less Documentation
Join Our Telegram For Loot Deals Offers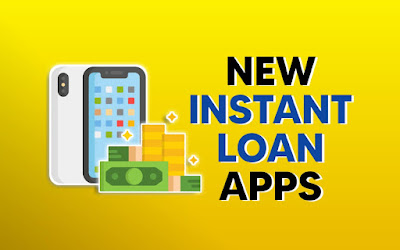 Why do students need to take a loan from these online apps?
Now for a college student sometimes it becomes very challenging to coup up with our daily expenses at some point of the month our pocket money finishes and we need more money. At that time, Instant Loan Apps comes into action.
Now maybe you are going on a date and you don't have enough cash so at that time you would definitely not ring your parents for some money so at that time you can use these loan apps. The best part is that in these loan apps you don't need to verify all your documents like PAN Verification, a simple college ID card will do the trick for you.
List Of Best Instant Loan Apps For students in India
Trending Best Online Loan Apps Available For Students
1. Mpokket
The first app on our list is mpokket. In this app, you can easily borrow a small amount of money into your bank or Paytm wallet. In the beginning, the borrowing limit is fixed to a certain amount, but you can increase this limit over time with proper usage. You can also earn rewards in the form of Mcoins by referring your friends on this app. With Mcoins you will become eligible for cashback on the fees/interest on your loan.
You can easily apply for a loan just Register on mpokket with your correct details like Name, Phone Number and Email address afterward simply upload photos of your Aadhaar card and Student ID and there you go now choose the amount of money you want to borrow and choose to repay in 1, 2, or 3 months. The overall interest payable starts at only 3.5%, so yes this could be a lifesaver for you guys if you are looking for some instant money.
2. Slice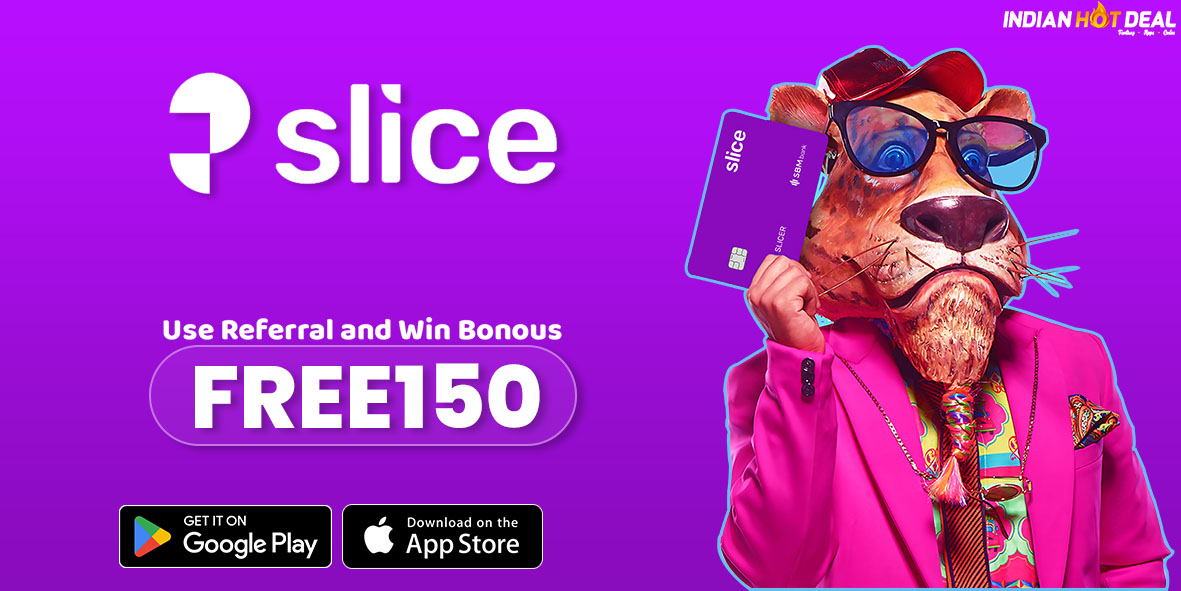 Are you looking for an app that is interest-free, where you can pay easy EMI, then let me introduce you with SlicePay. The registration process is very basic enter your all correct details after that verify your address proof. The verification process will take some hours after the verification is done you will get some credit points in your SlicePay account, use those credit points to get an instant loan. SlicePay has done a collaboration with Mastercard where you will get a physical card from SlicePay and you can use that card Online and Offline.
Now let's straight jump into the topic that how you can get an interest free loan, so the rules very simple just pay the amount which you took from SlicePay before the 5th of every month and you will not be charged any extra charges. One disadvantage which this app comes with is that the app is currently operating in very cities and those cities are – Bangalore, Chennai, Delhi, Hyderabad, Kancheepuram, Mumbai, Pune, Thiruvallur and Vellore. So if you belong from any of these cities then you are good to go to use this fantastic app.
3. Smartcoin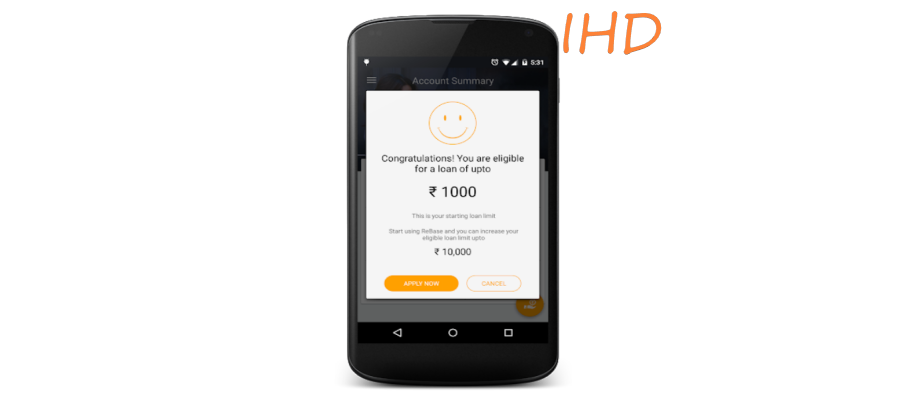 Smartcoin is also one of the best loan app. The app UI is also straightforward, you need to create an account with all your correct details. Verify the documents and choose a loan. It's that simple in a matter of minutes the amount will be transferred to your bank account.
4. KrazyBee (Closed Now)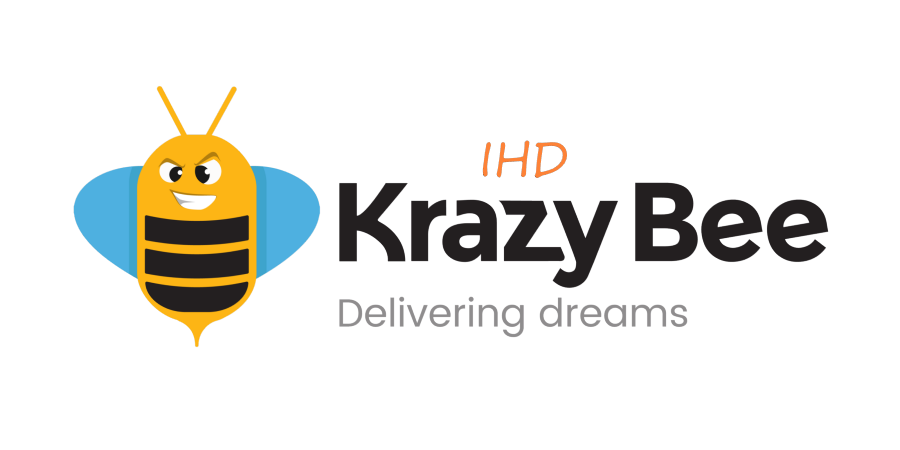 KrazyBee is an app specially designed for college going students, which means if you want some instant money for buying books or for the semester fees or if you're going to purchase something from E-commerce sites then KrazyBee will always be there for you. If you want to apply for a loan then the process is quite simple you just a few documents. Verify your address proof and upload the college ID card with a simple clear video of yours. KrazyBee will verify all your documents in Two days and thereafter you can easily apply for the loan.
One disadvantage which this app comes with is that the app only operates/works in a few cities, here is the list of all the cities- Ahmedabad, Aurangabad, Bangalore, Bhopal, Chennai, Coimbatore, Davengere, Guntur, Hosur, Hubli/Dharawada, Hyderabad, Indore, Jabalpur, Kanchipuram, Kolhapur/Sangli, Mangalore, Manipal, Mumbai, Mysuru, Nagpur, Namakkal, Nellore, Nasik, Nellore, Pondicherry, Pune, Salem, Tirupati, Vellore, Vijayawada, Visakhapatnam, Tirupati, Warangal.
5. Udhaar Card (Closed Now)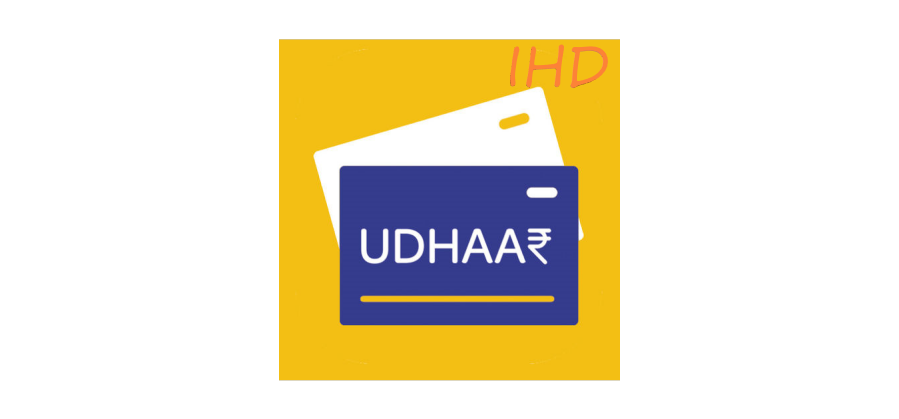 On number fourth of our list is Udhaar Card, Ya I know the name of the app is quite weird but the app works totally fine. Udhaar Card works quite similar to all other above apps and the process to apply for a loan is also quite easy, borrow as much money as you want (up to 5K) and repay the amount between 30,60 or 90 days it's that simple.
6. RedCarpet (Closed Now)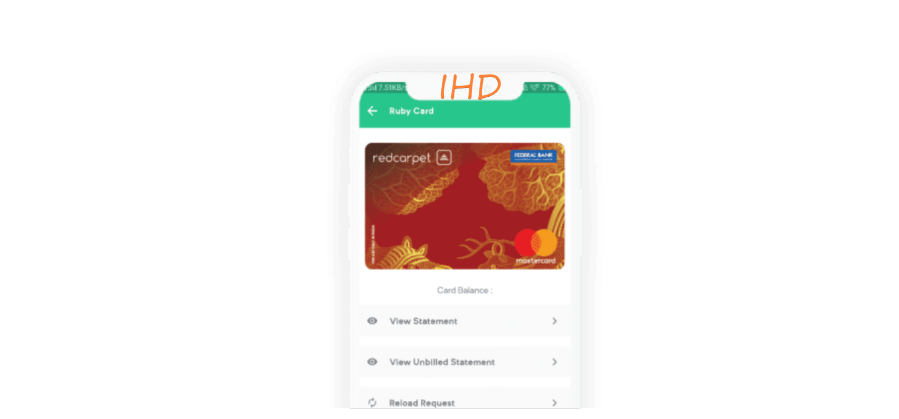 RedCarpet is one of the best app and the app is also very different from all the other money lending apps. This app comes with some super amazing features which we will discuss in a moment. First, let me tell you how you can register and apply for a loan. The process for registration is quite basic- enter all your correct details and verify the documents, after the verification is done now you can easily apply for a loan, choose the time span in which you will pay the amount and that's it.
The best part of RedCarpet is that in this app you will get a card (Ruby Card) quite similar to a credit card you can use that card to do transactions. Ok if one more thing if you want then you can also have your borrowing amount either into your bank or Paytm wallet or else you can have that amount into your Ruby Card. In RedCarpet you can also find some amazing offers of your favorite shopping portal like Amazon, Flipkart, etc.
7. StuCred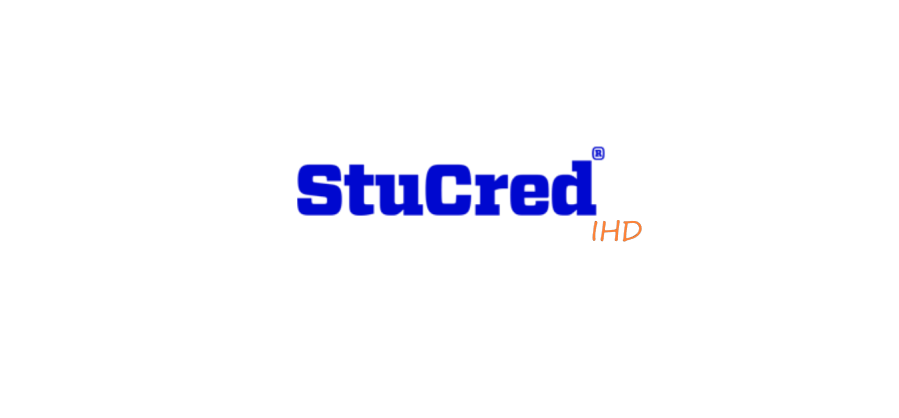 StuCred is an app that is specially designed for college-going students. StuCred provides instant loan and you can get a loan anytime 24*7. just do your ID verification by submitting your Address proof and student ID card and after the verification, you can easily apply for a loan.
StuCred is currently working in a few universities, for now, we can share all the names but you can give this app a try and if your college is in the list then Ya you can easily use this app without any hassle.
8. UGPG- Student Loans (Closed Now)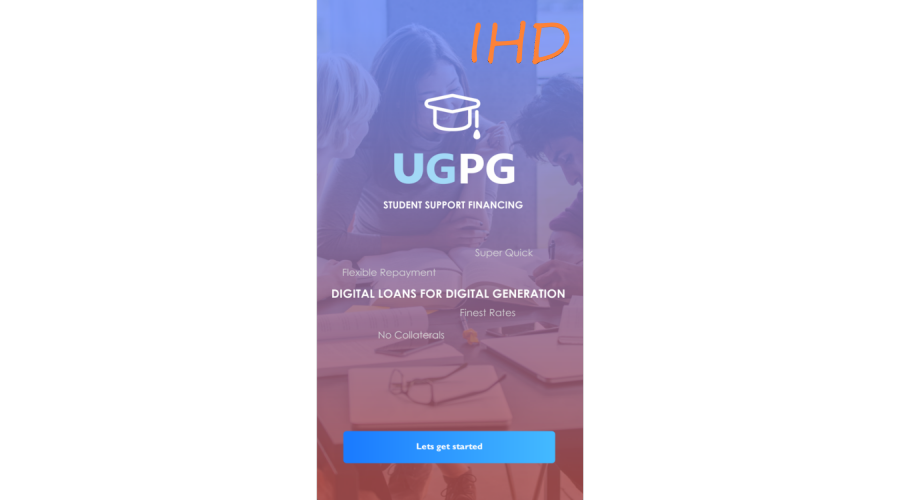 This app is quite similar to all the other apps, in this app you can also apply for a loan, but the best part of this app is that app UI is super amazing and easy to understand. just do your ID verification submit your student ID card and after verification, you can easily apply for a loan. In this app, you will get 2 Months of time period to pay the loan back with interest so Ya use this app wisely.
9. KreditBee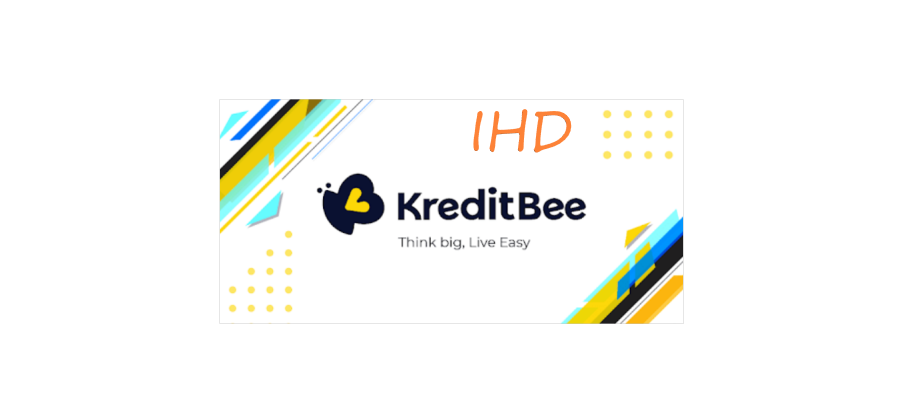 KreditBee is an instant loan app, where you can get up to ₹ 1 Lakh loan directly into your bank account. In KreditBee the interest rates are quite normal which are 2%-3% per month. In this app you can also borrow money for some specific months like- you can borrow money for 2 months. All the processor for applying loan is online. To apply for a loan you must clear all these criteria, First, you must be 18+, secondly, you should have a permanent source of income.
The minimum documents required to avail Instant Personal Loan is your Address Proof (either of Aadhaar/Voter ID/Passport) and Identity Proof (PAN ID). In some cases, your basic workplace details such as your Company Name, a picture of your Office ID Card, Workplace E-mail ID, etc. might be required. After submitting all the required documents your account will be verified in a matter of a few minutes sometimes this process takes 24hrs. in case of manual checking of all your documents. Once verified now you can easily apply for the loan according to your needs.
Join Our Telegram For Loot Deals Offers
10. ePayLater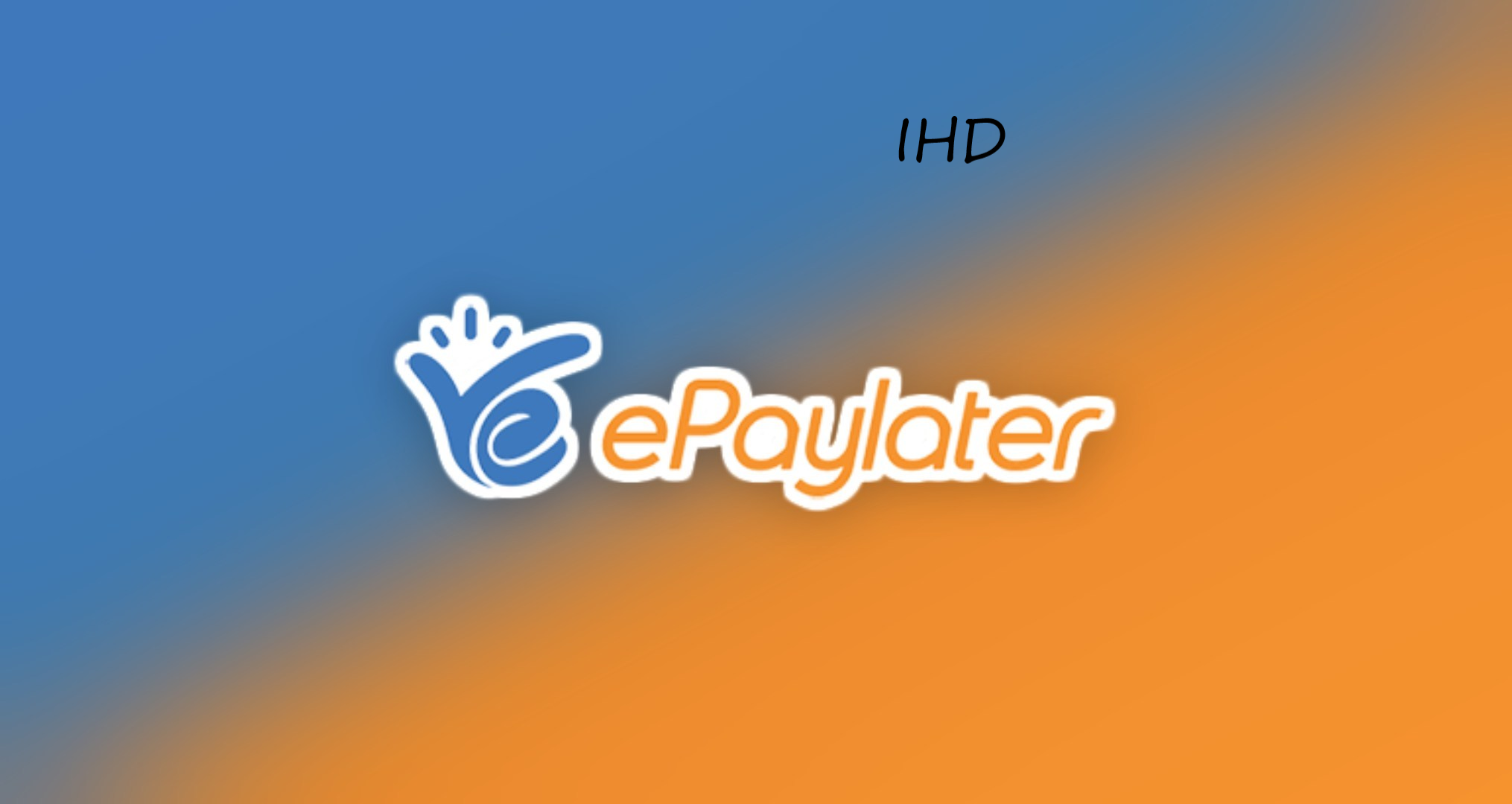 ePayLater is Indians one of the best Instant loan app, app UI is also very easy to understand. Once you register with all your required documents you will get an Instant credits points of up to ₹20,000, you can convert those credit points into an instant loan and ePayLater will transfer the amount into your bank account.
Note:- Use all these apps wisely and pay the loan and interest amount on time otherwise it will affect your CIBIL score which will cause
the problem for you in the future when you apply for any loan.
Final Words
We have listed, all the trending best loan apps available for students, get some money loan to full fill your urgent need and re-pay it on the time to boost your credit score.
Section: Banking Blog, Loan Apps, Student Loan App