Virat Kohli has recently achieved the milestone of 200 Million followers on Instagram. He is the third most followed sportsperson in the world, only behind footballers Cristiano Ronaldo and Lionel Messi.
Recently, Virat Kohli's brother Vikas was trolled by an internet user for not having a following even close to that of his brother's.
Vikas shut the fan down by asking him to do something productive and not give advice not asked for.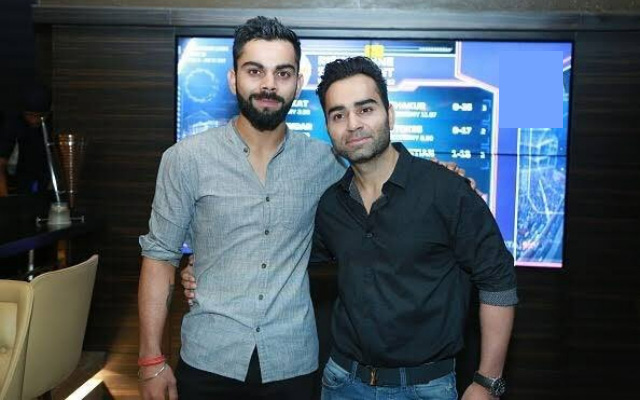 The user wrote, "Bechahara bhai ka 200 million subscribers ho gya saale ka 1 million v nhi huya (Brother has hit 200 million subscribers and you don't even have one million)". Vikas replied to the comment, "Bache kuch productive karo… yaha gyaan mat banto.. (Kid, do something productive… don't give unnecessary advice here)."
Advertisement
The former Indian skipper is ranked 17th on the list of most-followed Instagram accounts and lists at the top of the most-followed accounts in Asia. Vikas, on the other hand, is an active social media user, frequently uploading clips of him working out with heavy barbells from the gym. He is also an entrepreneur and in charge of his brother's venture, according to IWM BUZZ.