Online shopping has become a new necessity today. From luxury to daily necessities, everything is available on the mobile phone itself. Just a tap and everything will be delivered to the doorstep. And sometimes we need a few things urgently and we are out of money and this happens during the last week of the month when we are waiting for our salaries and pocket money. In these urgencies, we need something through which we can use the amount at that time and pay later. So we have here Zero Pay Later App.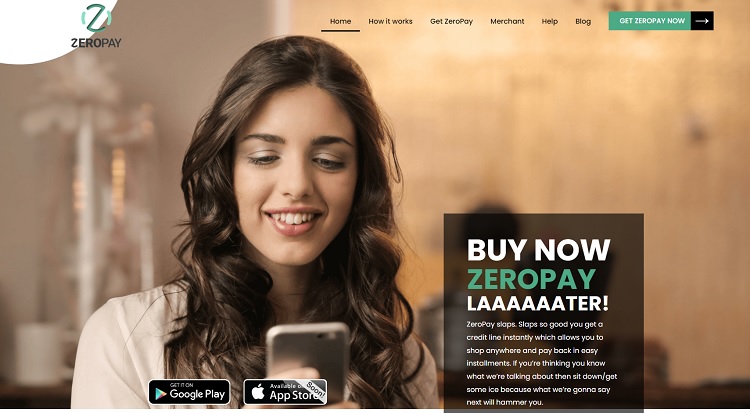 About Zero Pay Later App:-
Zero Pay Later is India's top OTT platform which allows you to buy anything now and pay the amount later. There are merchants associated with Zero Pay Later App and you can purchase anything from them. Later you can easily pay the amount back to Zero Pay Later App. You get about 6 weeks to repay the amount and you can pay that amount in three installments. The app is available for Android devices only, but soon it will be launched for iOS devices as well. 
Key Features
1. Shop anytime and anywhere:
Shop with all the registered merchants of Zero Pay Later. Buy anything and then pay later. Without paying a single penny you can buy anything. 
2. Easy documentation:
Zero Pay Later does not ask for hundreds of documents to start with it. Minimal documentation is required which includes an Aadhar card, PAN card, and your bank statement. That's about it. 
3. Zero-interest:
Zero down payment and zero interest. On repayment of the amount, no extra interest would be charged.
4. Completely digital process:
From registration to eligibility check, everything is digital. You can check your eligibility criteria in just a few seconds on Zero Pay Later by entering a few details.
5. No late fees:
Here there are no late fees. You won't be charged extra for paying the amount a little late. Repayment can be done in easy installments.
6. Pay in 3 installments:
Zero Pay Later allows you to pay the amount in 3 easy installments. Pay 34% of the amount in the first 2 weeks, 33% in the next 2 weeks, and the remaining 33% in the subsequent 2 weeks. 
Also Read: Kreditbee Personal Loan App Review, Referral Code, Eligibility
How to start with the Zero Pay Later App?
To start with the Zero Pay Later App, the first step is to download the app on your device. For now, the app is only available for Android devices, but soon it will be launched for iOS devices also. 
Here are the few simple steps to follow for registering yourself on Zero Pay Later:
Go to the official website of Zero Pay later. 
Get the app from Google Play Store or download it from the site. 

After successful installation, open the app.

Enter your mobile number.
Fill in all your basic details such as name, address, date of birth, etc.

Complete the KYC verification process and you are all set to use the Zero Pay credits.
How to use the Zero Pay Later App?
Using Zero Pay Later is very easy. The app itself is very simple and easy to navigate. Purchase anything from the associated merchants of Zero Pay with no down payment and pay the amount later in 6 weeks. Also, those 6 weeks are divided into 3 parts 2 weeks each. First 2 weeks you have to pay 34% of the amount. The next 2 weeks pay 33% and the remaining balance of 33% can be paid in the last 2 weeks. No stress, no interest. 
Also Read: List Of Top 10 Best Online Loan Apps In India To Get Instant Real Cash
Final Words
Zero Pay Later is a true revolution. You get credit and without any hidden charges or interest, you can make the repayment. You can buy anything that you want at zero down payment. It is a highly secure platform so, don't think twice and download the app now. For any issues or queries, you can mail them at customerservice[at]zeropay[dot]fyi