Advertisement

Pocket City – A City Building Game
Pocket city game is completely a different game from all other action adventurous games that are getting hype in the market. This game is simple and easy to play with twists, and one just has to build a city as a mayor. In this genre, there are no android games available to choose from. But the launching of the pocket city was one of the exciting surprises, also because of its various features.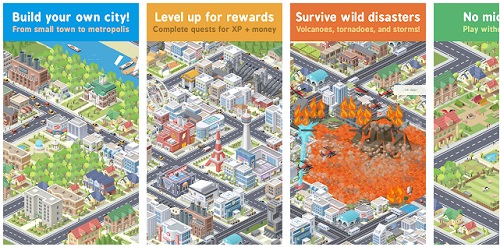 Pocket city is all a new updated version of the famous game' sim city.' It is an all-new game developed by CodeBrew games. No deep explanation is available on the internet on how this game was developed.
Unique Element Of Pocket City Game

Advertisement
Two most unique feature of this pocket city game is that it is a simple city-building game( no complicated elements or stages that one couldn't understand) and secondly it is available on the phone.
How To Download Pocket City On Your Mobile Phones?
There is a free version of this game available for a tryout, and if you like playing this game, you can download it by paying some money and play the whole game. The benefits of buying pocket city are that no interferences in ads while playing, no pranks, etc.
Here are simple steps on how you can download pocket city.
Open your play store app and search for the pocket city in the search bar of the play store
Tap and Download the Pocket City game
Sign in and create your account
Click on the ready for a free trial and enjoy building your city
If you like, you can purchase the whole game.
How To Play Pocket City?
In this game, you have to build your city with brush strokes. You have to do everything that a mayor is supposed to do. You can even manage the city's import and export. A smart feature in this game is banking and emergency services are represented by real characters. Simply means, the whole game looks like a real city or town. You start with land, money, and how you want your city to look.
Your first task is to build a road, and then after the completion of each task, you have to complete next. There is a brief tutorial before you start your game to get you started and informed. Also, you level up and unlock new structures that give you some powers, points, and benefits. But do not take this game so childish, you will have to fear many difficulties and challenges in the way of completing your task.
You may also like-
Conclusion
There is no doubt in saying that pocket city is the best game in the city building experience till now. Not all users will find this game interesting, and it is a whole different experience for every user. But in the end, we all have to say is that you won't regret paying the money to play this game. Also, it won't cost you beyond $4.99 purchase price.