Advertisement

Latest ICC T20 TEAM Ranking In 2020
There was a time when people love to watch test matches of 5 days. They took their time from their work and watched the matches for five days. You are here at right place to know the latest ICC T20 Ranking Of The Team For 2020.
There was a time when people get free time, and there was no source to know about the match scores.
People used to watch matches on other people's houses that makes them comfortable. Now the time changes and people can enjoy matches on their smartphone. They no need to worry about the scores they'll get the every minute updates on their phone which makes them happy.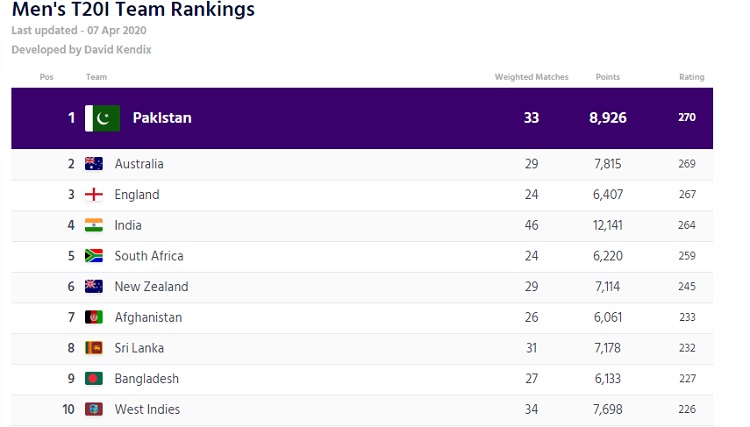 Must Read: Top 40 Fantasy Cricket Apps Lists To Download & Win Real Cash Daily
Advertisement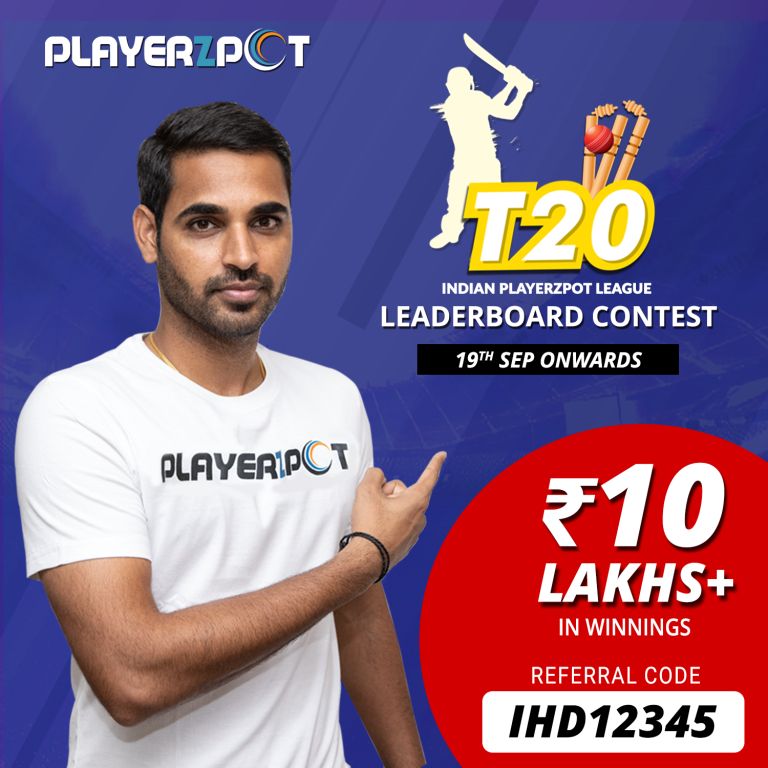 In comparison to previous times, people still like the test matches, but they are more focused on the T20 matches because it finishes in 3 to 4 hours which saves lots of time for people to discuss. Nowadays, T20 is the love for every person, and people never miss the matches. They specially prepare their plans with friends to enjoy the match it is just like a movie for many groups. Well, if you come to the players they also like such short matches because it gives them time to relax time after finishing the match.
Nowadays, people prefer more T20 matches instead of Test Matches because it is time-saving for viewers and players. When it comes to the leaderboard rankings, the whole scenario will be changed. You can say that teams are just get reversed in these matches. Some teams who are not good in test matches, or ODI they are performing amazingly in T20 matches and shock everyone with their performance. In comparison to last year's leaderboard, this time, many teams are doing good, and some of them need really to do hard work.
Latest ICC T20 Team Ranking in 2020 – UPDATED
| Rank | Country | Weighted Matches | Points | Ratings |
| --- | --- | --- | --- | --- |
| 1. | Pakistan | 33 | 8,926 | 270 |
| 2. | Australia | 29 | 7,815 | 269 |
| 3. | England | 24 | 6,407 | 267 |
| 4. | India | 46 | 12,141 | 264 |
| 5. | South Africa | 24 | 6,220 | 259 |
| 6. | New Zealand | 29 | 7,114 | 245 |
| 7. | Afghanistan | 26 | 6,061 | 233 |
| 8. | Sri Lanka | 31 | 7,178 | 232 |
| 9. | Bangladesh | 27 | 6,133 | 227 |
| 10. | West Indies | 34 | 7,698 | 226 |
Pakistan
Australia
England
India
South Africa
New Zealand
Afghanistan
Sri Lanka
Bangladesh
West Indies
Currently – Pakistan holds the No 1 team in ICC t20 rankings 2020.
Above We have updated the latest ICC T20 team ranking for year 2020.
Well, it gives a minor shock when we see the Pakistan team on the leaderboard with 1st position. They are doing good in T20. Well, we must appreciate their performance on the T20, and we wish them good luck to perform the same in ODI and Test matches.
Another country is doing good in T20 is Australia well it is hard to believe that Pakistan beats Australia in T20, but it is true.
After that, as you can see England on 3rd position and India on 4th position.
The Indian team needs to do more handwork on T20, well they are ranking on top in Test matches and have 2nd position on the ODI, but still, they can improve on T20 and beat other countries.
You may also like-
Conclusion:
As comparing all the countries, we found that the countries that are not good in ODI and Test matches; they are on the leaderboard due to the T20 matches.
So we can say that every country has a different capacity to play in different matches. Some countries are good in short matches, and some are good in long innings. Well, we wish all of them, good luck and a better future.