In the world of digitization, youth is attracted to a new platform of fantasy sports. Why not? Fantasy sports are the legal applications that are at their height nowadays. Not only child but adults are too showing their interest in fantasy gaming apps. People can win and earn sitting at home just with excellent knowledge of sports. It is all about your guessing style and luck, so why not to bang for the buck in this stressful world freely.
The growth of fantasy world applications has increased jobs for developers too. Many apps are running on the android as well as IOS. So, if you are a developer or willing to applications like Dream11, Mobile Premier League, Myteam11 here is an idea of how to develop.
Also, Read→ List of 10 Fantasy Sports App Development Company in India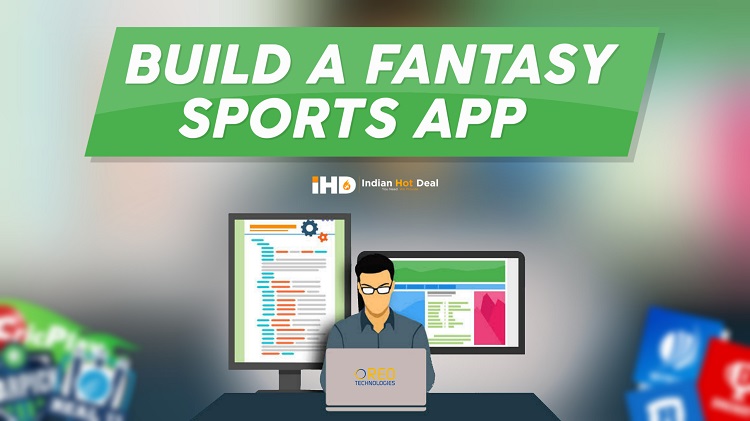 If you're looking for a high-quality Fantasy Sports app development company for Web or iOS or Android, your lookout now ends here. We will tell you about a team of experienced and skilled developers that can help you turn your ideas into a feature-rich, easy-to-use app that works to achieve your business goals.
Must Read- Top 40 Fantasy Cricket Apps Lists To Download & Win Real Cash Daily
---
What Is Dream11
Dream11 is a top-rated application in the fantasy world. It is one of the most successful apps in fantasy sports, which now covers all the games like kabaddi, cricket, football, soccer, hockey, etc. Dream11 is legal in India to accept some states like Telangana, Assam, Odisha, and Nagaland. Checkout Dream Referral Code in detail.
Sports lovers can make their team by choosing real-time players from the matches being help or upcoming. Here you will earn points and have chances to win prizes and exciting rewards. Checkout Dream11 Latest & Working Promo Code.
You might be thinking that Is it legal to use fantasy cricket apps in India. let us know you more about it.
Must Read- Top 5 Best Fantasy Telegram Channel For Dream11 Team Prediction
Legality Of Fantasy Cricket In India
According to the Indian Federation of Sports Gaming (IFSG), fantasy cricket is 100% legal. Fantasy games are considered as "Game of skills" Laws may differ from state to state in India. You can checkout Complete Article on Legality of Fantasy Cricket In India. 
---
How To Setup An Application Like Dream11
Gather your app development friends and create an innovative and distinctive application and launch in play store and apple store and publicize it.
Your application must have the following criterion for making it accessible:
Features And Functionality
Your application must have the following modules:
1. Splash Screen
This section should be the most creative and attractive page of your application. This will act as a popup immediately after the user opens the apps, and after 2-3 sec, it will direct you to the registration page.
2. Registration Module
The module will be used for registration. To create the user account, he will require the following details to fill in the form:
Referral code.
Name
Mobile number
Email id
Address
Password
Verification will be required by verifying it by mobile.
3. Login Module
the module will help the user to login to the main page by entering the email address/ mobile number and password.
4. Forgot Password Module
the module is for the user to reset his password if he forgets his password.
5. Dashboard
The main home page of your application. It must have the following tabs:
Home
My contest
Account
Wallet
Notification
---
Description Of The HomePage Tabs
1. Home Tab
the cost will provide the user news about recent matches held and upcoming matches or live matches on every sports type.
The result section will also be provided in this tab.
2. Create Team Tab
The tab will help the user to select his team for the running match or upcoming match for different sports.
A list will have information about :
3. Player Profile
This user will have all the information required about the player. The following info will be available about the player:
Player name
Picture
Stats
Age
Nationality
Player type
4. Account Tab
The section will provide the user with an update on his profile.
Account detail:
Name
Email address
Password
DOB
Gender
Mobile number
Address
My account:
Deposited amount
Winning amount
Bonus received
Add balance mode: Paytm/debit card/credit/net banking
View transaction
Withdraw history
5. History Tab
The section will provide the user history of how many matches played, won, lost, ranking, etc.
6. Wallet
the icon will give the info about the money the user account holds.
7. Notification
All updates of the contests and matches will be provided in this tab.
---
Admin Panel Mode
This mode will have all the details of the admin and information for the admin.
It consists of the following modules:
1. Login Module
In this module admin will only be able to login in this page by using his login details which will be following:
2. Main Page
the page will have the following information:
Upcoming matches
Live matches
Matches completed
Verification pending
Withdrawals pending
3. Sub Admin
This module will help the admin to add new admin by providing his following details:
First name
Last name
Email address
Password
Mobile number
4. Matches
the section will help the admin to add new matches, upcoming matches, and matches completed.
5. Series
In this tab, an admin can add a new series by providing the details of the sports in the "series name" option.
6. Contests
This section will allow the admin to add new contest by providing
Category name
Total team
Contest price
Total price
Entry fees
Number of users
7. Reports
Following reports can be shown by admin:
Match report
Customer reports
Earning reports
Withdrawal reports
---
More Features You Can Add
Admin can modify the following tabs also:
Points
Team settings
Players
Templates
Notification
Sliders
Teams
Customer
Pages
Taxes
Bonus
Settings
---
You Can Register Yourself At Oreo Technologies Company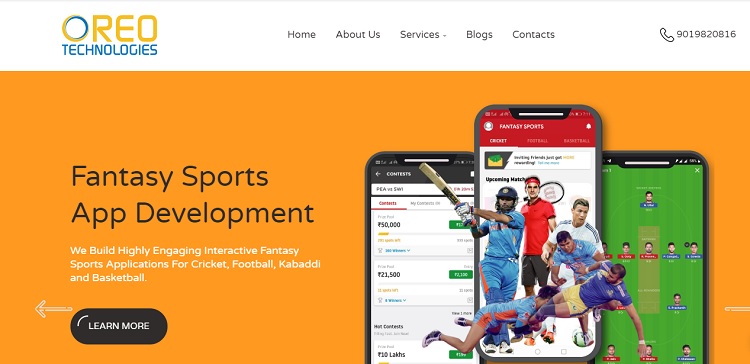 For more ideas and innovation, you can register yourself with an oreotechnologies company and take the help of skilled technicians of the company. This company is working for the fantasy app development for the last three years and has a good market value. So, if you want your application to have a high market value, The oreotechnologies company will help you to raise your application high.
This company not only helps in development but also provides you business strategies to grow your business. Hence, register yourself to the company's more upper technician tab on the website and fill all the required details, and the company will provide you with the best professional according to your norms.
You can start your fantasy cricket portal today and become a brand in no time. With perfect team management and proper teamwork, you can create a decent business model that helps you to earn in millions. So why are you waiting for? Start your new journey with a fantasy portal now.
---
Final Words
Apps like GoSuper11 are designed and developed by oreo technologies and are doing well in the fantasy cricket market. You can launch your own fantasy cricket app and become a brand. For complete details or demo, you can contact or visit the oreotechnologies website.