→ List of 10 Fantasy Sports App Development Company in India To Build A Powerful Fantasy Application Like Dream11.
What would you prefer, comforting your irritable toddler who anyway would cry again the next time he is hungry, or having something to distract you for a moment, before you can go back to babysit them? Fantasy Sports makes it possible. People love the competition, thrill and entertaining rewards in the midst of hectic work schedules and monotonous day routines that only a Fantasy mobile application provides to them. In order to stay connected, Football Fans love to play and compete with other equally passionate players. Moreover, season-long games enable them to stay occupied.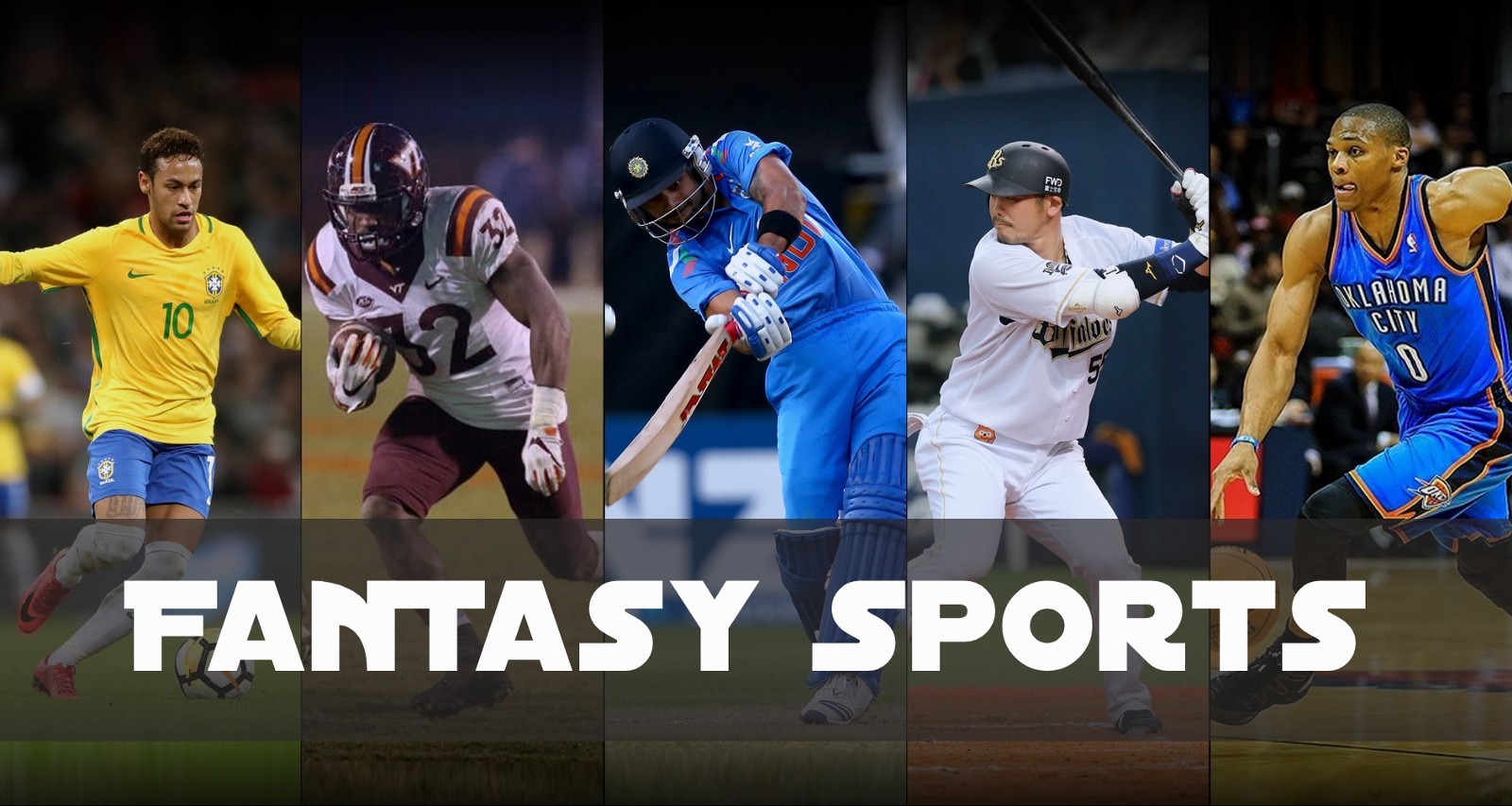 There has been a high tide wave in the increment of fantasy sports app lovers all over the world. Fantasy sports app can be seen as a perfect partner for a sports lover who wants to get involved in the sports in any which way.
Also Read: Top 40 Fantasy Cricket Apps In India To Win Real Cash Daily.
Fantasy sports should be described as more of an online game under which participants assemble virtual or more of an imaginary team of the professional players that are actually playing in sports match at that time or around that time. The teams created by the users perform on the basis of actual performance given by the selected players in the virtual team.
Check Out: MyTeam11 Fantasy Sports App, Referral Code, App Link & Overall Review
These performances are converted to points that are totalled on the basis of points roster designed by each and every specific fantasy team's creator. This point system is not that tough to be understood in the manual form by the person who looks after the league and coordinates it overall. Points of a particular match can also be calculated using computer systems that keep an eye on actual up and down of a professional match. In a specific fantasy sports, team owners trade, draft and select players in real sports. In this post, we are listing the top fantasy sports app development companies, who can build the application like Dream11, HalaPlay, Fanduel & DraftKings…
List Of Top 10 Best Fantasy App Development Companies In India
Also, Read→ How To Get Free Fantasy Teams – Join Our Telegram Channel For Winning Dream11 Teams.
Here are The List Of Top 10 Best Fantasy sports app Development Companies details.
Mobiweb Technologies is a technology-driven Fantasy cricket app development company. This is a leading company for fantasy cricket mobile app development. They provide scalable apps that are extremely easy to be customized according to your growing business requirements. They put in arduous efforts in making their apps user-friendly and snag-free. Their aim is to increase sports fan engagement and improve their cricketing skills. They provide fully customized fantasy cricket apps, websites and software solutions including Player management, Wallet management, Blockchain security, Online gaming vendors integration, Fantasy sports CRM and many others. They provide best in class fantasy cricket solutions for all the major cricketing tournaments including IPL, Big Bash League, ICC World Cup, ICC T20 World Cup, Champions Trophy, T20 Blast England, Caribbean Premier League and etc.
Apart from cricket, they provide fantasy sports app and website development services to other industries, including Auto Racing, Rugby, Golf, Soccer, Hockey, etc. They also build software for sports betting. Besides, they provide apps that are compatible across all platforms. They provide extensive fantasy sports website development solutions including, Rapid Prototyping, UI design, Programming, Quality assurance, Support, and Maintenance.
---
Arka Softwares is one of the leading names when it comes to fantasy sports mobile app and software development solutions. Founded in 2010 and with an experienced team of 100+ seasoned professionals, the company has been continuously working in multiple technologies and catered more than 400 clients across the globe.
Arka Softwares provides high quality and cost-effective mobile app solutions. With a well-gelled team of experienced developers and designers, they have earned a renowned name in the fantasy sports app development arena. The company is well admired by various prestigious research firms such as Clutch, Extract, Good firms, Appdexa, Skilled and Appfutura.
Their seasoned subject experts and developers are well versed in the fantasy sports domain. Arka Softwares is one-stop solutions for your entire fantasy sports app & mobile app related requirement, Right from customized fantasy mobile apps to integrating cryptocurrency in the fantasy app, they have covered everything that a fantasy app required.
Arka Softwares specialize in developing Fantasy cricket mobile app and web solutions, which are not only audience captive but also scalable, reliable and built-in adherence to all regulations and compliances. With a dedicated and creative sports app development team in place, they provide a smoother user experience with fully customized integrated features; responsive and UI-rich fantasy sports app solutions.
---
Let'sNurture can be deemed as a global leader in the field of providing fantasy sports website design and mobile app development services across the globe. They have a highly skilled team that develops and design a fantasy sports app for leagues, teams, and the fantasy sports sector. Their innovative features can be integrated into fantasy sports app development. They are a renowned block-chain app development company and they help to build up a versatile platform in order to look after transactions for one's fantasy sports business model.
They design and develop fantasy mobile apps and mobile-ready websites for sports professionals and leagues. Let's Nurture provide consultative services to manage various aspects of the client's requirements such as – designing, development and marketing of the website & apps for fantasy sports, leagues, teams, sports professionals, equipment suppliers and others in the Sports industry.
---
Appinop Technologies is one of the leading providers of Fantasy cricket apps and software including Fantasy Sports website development and Fantasy Sports mobile app development services. They develop scalable, robust, alluring and feature-rich Fantasy sports applications for their clients.
Appinop Technologies is a leading Web and Mobile App Development firm with a strong presence in India, the USA, and Australia. The company offers a range of web & mobile app development services for various industry verticals such as Healthcare, E-commerce & Retail, BFSI, Real Estate, Fantasy Sports and many more.
---
This leading software development company was established in the year 2007. Since then, they have developed over 1,100 mobile and web apps for over 700 clients from all across the globe. With a well-gelled team of more than 150 seasoned professionals, they provide clients with the best innovative solutions from their well-established development centers and also through onsite work environments.
With high quality and affordable solutions, this company has earned themselves notable associations in the form of technology leaders like NASSCOM, Microsoft, Amazon Web Services, STPI, Acquia, D&B and many others. They are also praised and taken note of by hundreds of clients on Clutch, GoodFirms, AppFutura, AppLancer, Appdexa and Extract, being among Top 10 Mobile App Developers on these platforms on a consistent basis.
They are a renowned name in the fantasy sports world as they are related to Fantasy sports mobile application, fantasy sports software, fantasy games website development, daily fantasy sports web development, fantasy football development, and many more related areas.
---
Mumbai-based sports-focused solutions company Sportz Interactive has been driving the sports business forward. Founded in 2002, the company offers products like fantasy gaming, sports mobile app and services like live scores, news, statistic, and players record data. They have also started providing users engagement features with the launch of analytics and other broadcast solutions.
The company has a record database for all major sports like Cricket, football, Formula One, Moto GP, Olympic Games which other sports organizations may not have. Additionally, the clients of the Sportz Interactive include Star Sports, Yahoo, NDTV, ESPNcricinfo, Pro Kabaddi, Delhi Daredevils, Wisden India, Sony Six, Web18, Indian Super League, Fairfax Media, and International Cricket Council, etc.
---
They are the latest type of product development organization that came out with a creative idea of design thinking and have their eye on a great level of user engagement. They know what is required to build a successful digital experience in the ever-increasing noisy world, providing solutions that customers stick to and keep coming back. They are setting a trend by creating, out of box fantasy sports solutions in sectors other than sports, on a consistent basis.
They develop apps in such a way that it is possible to create and manage teams for a specific day or week as well as for an entire season. They also build white label fantasy sports software. Besides, they provide some exciting features, including on-field team view, player cards, leader boards, referrals, and the list goes on.
Their fantasy sports app development is one of a kind and has helped quite a few brands in industries that of politics, movies, music, stocks. They build fascinating apps for their clients' sales team or their employees, for teenagers and senior citizens, for an amateur community or a particular group of experts.
---
This company was established in 2010 and headquartered in the US. They have all the necessary solutions for your development needs. They build everything ranging from custom web application development and mobile apps to smooth website development along with e-commerce web development.
To deliver the top of the world user experience is one of their basic strengths. They have a team full of experts that develops fantasy sports software solutions that contain a long list of sports and games such as Cricket, Football, Basketball, Hockey, Soccer, Baseball, Rugby and many others. Their expertise lies in fantasy sports app development, sports league website development, every day and season-long fantasy sports web development, sports betting software development, white label fantasy sports software development, a fantasy football website, and mobile app development.
---
Ornamented with the "Made with  ❤  in India" tag,  SciFlare is one of the leading fantasy sports app development company in India. This is a renowned and reputed company that has over 8 years of experience in Mobile and Web App development. It builds and promotes mobile applications, both Android as well as iOS, for fantasy cricket. It provides complete implementation and integration services, starting right from the prototyping of software until the development and launch phase of the mobile applications. They provide effective dashboards with various detailed reports, including user reports, match reports, and player reports. Moreover, their apps go through rigorous testing processes to prevent any bugs or snags, which could disrupt the user experience.
---
With their dedicated team of certified designers and developers, they have managed to acquire more than 6 million active users. Some significant cricket app solutions developed by them include FantasyPower11, Club11, Lucky11, TeamBanao, and Real11. They provide white label solutions that can be easily customized. Their apps come with a lot of exciting features for the benefit of the users, including live match substitution, follow and chat model, prediction of key players, match highlights and the list goes on.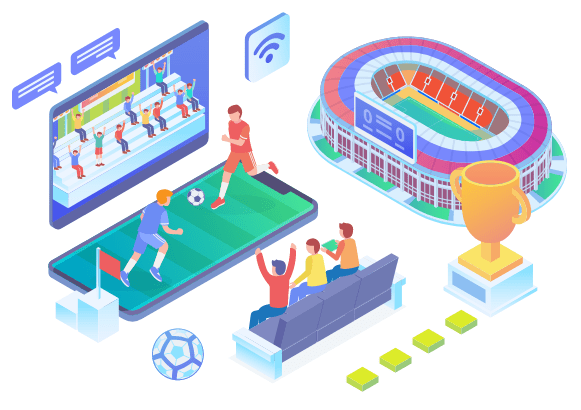 Fantasy sports have certainly gained a fair share of traction over the last couple of years worldwide. Due to the increasing popularity of sports such as cricket, football, badminton, basketball, rugby, and kabaddi coupled with technological advancements. Many iGaming experts believe that fantasy sports are playing a vital role in driving deeper connectivity between users and real-life sports.
People love to make money, especially when it comes to playing their beloved game. Fantasy sports app is an amazing option for people looking out for additional sources of money and fun. In fact, there are a lot of YouTube users who have made a lavish lifestyle out of Fantasy Sports App by participating and playing while streaming it for their huge online fan base. The main reason for Fantasy sports App Development.
If you have any questions related to the best fantasy application development companies in India, comment below…