Advertisement

Former Indians Spinner Dilip Doshi Disagrees to replace Virat Kohli as Test Caption with Ajinkya Rahane in the wake of India's success under the latter Down Under.
After winning the Recent Test match against Australia by 2-1. There is a lot of clamors over the internet That Ajinkya Rahane should be declared the official Caption for Test Matches.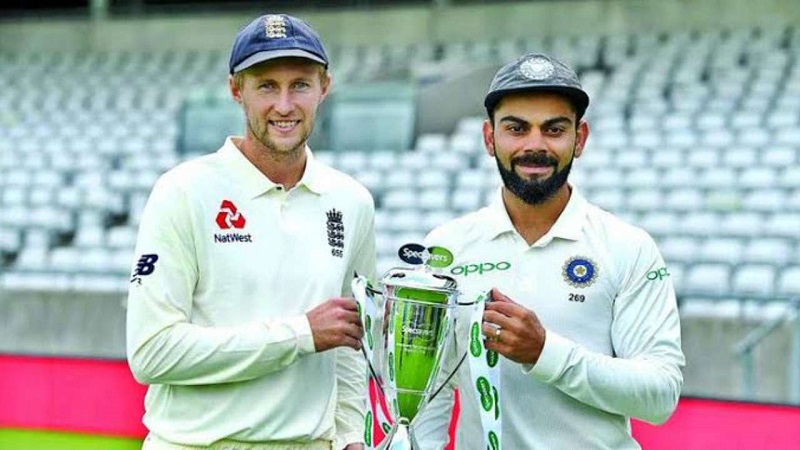 Must Read: Should Virat Kohli Continue as the Captain for Royal Challengers Bangalore? Management gives an Interesting Reply
In a recent Interview, Doshi Talk About Virat Kohli's leadership abilities as an opportunistic trend. He said
"Virat Kohli is India's cricket captain and he should continue. Simply because he left for a leave for the birth of his child should not take away from him what he has built. And, let us not forget that the team was already doing very well in Test cricket under Virat's leadership."The opportunistic trend of removing him now because (Ajinkya) Rahane has done well, I don't buy that. I think that will spoil the team spirit. Virat deserves to remain the captain. Ajinkya would be very happy to be an understudy to him now and provide his excellent service as a teammate."

Advertisement
Praising Virat Kohli's leadership skills, Doshi added that the present team has been built around his thinking. He further stated:
Must Read: Sanju Samson Named Rajasthan Royals Captain for IPL 2021
"He has been a good role model in various ways. He could be a tough taskmaster in the sense that he would expect people to raise their bars to his level. He has got an outstanding record as a captain."
Doshi, who claimed 114 wickets in 33 Tests, did not buy the theory that Virat Kohli is a great batsman but not the best captain. Some experts have also pointed out that he hasn't done well in the IPL.
Pointing out to Cheteshwar Pujara's performance under Virat Kolhi, He said Pujara played so well under Virat Kohli look at the last series when you beat Australia in Australia. Who would guessed Cheteshwar Pujara would have outscored Virat Kolhi in a test and became the man of the series.
Must Read: Chennai Super Kings released players list for Indian premier league (IPL) 2021
He Also praised Ajinkya Rahane and said Rahane was solely responsible for holding the team together in Virat Kohli's absence in Australia and he did a superb job to keep the team motivated, guiding his resources extremely carefully. He is the main reason behind winning the series. India should be proud of having played like him in the team. However, he was the caption of the team in Virat's absence, when Virat comes back he has to be taking his place as the batsman in the team. Doshi called Ajinkya Rahane a Great Deputy of Virat Kohli who can lead the team in his Absence.