My11Circle Owner Name, Turnover & Brand Ambassador
My11circle is an app that leads you to earn money by using your skills, knowledge, and passion for Cricket. Here you can make the team according to your choice.
In this app, you are allowed to make six teams for one match. It's entirely on you whether you want to participate in the competition with a single group or with six teams, make pair of bowlers, opt for the captain and vice-captain of the team on the basis of their past performance.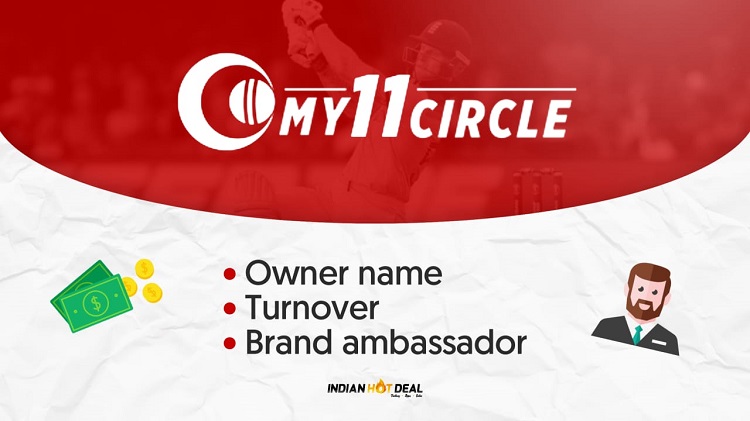 Must Read- Top 40 Fantasy Cricket Apps Lists To Download & Win Real Cash Daily
Who is the owner of My11circle?
My11circle is owned by and operated by one of the companies named Play Games 24×7 Pvt. Ltd., which is also a parent company of RummyCircle.
Bhavin Pandya, the CEO, and Co-founder of Play Games 24×7. worked with his team and founded their very own fantasy sports app, My11Circle, in January 2019. My11Circle was launched and available for download on 1st February 2019.
Bhavin Pandya completed his graduation from Purdue University as an electrical engineer. Besides the subject of electrical engineering, he had a great interest in biomedical engineering and economics. For his further studies, he went to New York University and completed his Ph.D. in economics. While pursuing his Ph.D., he also taught intermediate macroeconomics and international trade at New York University.
Mr. Pandya made sure that the app is managed by a professional management team, the team which has a good experience of several years in the industry of online gaming. So you can have a fun experience.
Turnover Of The My11Circle Company?
Slowly –slowly by hard work as well as smart work, My11circle has become another company with leading fantasy sports football app with more than three crore users all over the country. It is a company so many types of cash contests played by the massive number of users, so it is fundamental that it will have a healthy amount of turnover.
According to the investors and the Vice President of My11circle from the funds received by parent company Play Games 24×7 and it's earning the total turnover of My11circle is $10 million. It will be targeting $15-$20 million in the coming year.
Who Is The Brand Ambassador Of My11Circle
The Place of Brand Ambassador has been signed by none other than the former Captain of the Indian National Cricket team, Commentator, and Administrator affectionately called "DADA" Mr. Saurav Ganguly. He took up this place by saying that " It makes him feel excited to be the part of such fun game, as it is about Cricket. He says it makes him feel like he is back to his Cricket field life."
Saurav Ganguly is the expert of off-side batting and thereby also called God Of The Off-Side. He did some campaigns to make My11circle successful.
Because Of the hard work of his campaign and all the employee of the company, My11Circle comes under TOP BEST FANTASY SPORTS APP.
You can also check-
How To Play Fantasy Cricket In My11Circle
Checkout Our complete post on My11Circle Referral Code. In the article, we have explained how you can signup and start playing on My11Circle Apk App. If you want to add money to the Dream11 app then read our My11Circle Promo Codes to save some bucks while adding money to it.
Related Posts: